The Coca-Cola Arena will host international sensation Sean Paul on October 21, 2023.
Sean Paul is a Grammy-winning, multi-platinum recording  Jamaican dancehall musician renowned for his hip-shaking dancehall beats and reggae-infused choruses.
Rap legend T.I. will be on stage with Sean Paul. A legendary evening of music and entertainment will result from the two chart-topping performers' unmatched charm on stage.
Fans can expect a mix of old favorites including "Get Busy," "Temperature," and "No Lie,", as well as new hits, and a performance that will leave them wanting more.
The Sean Paul and T.I. concert is another example of how Dubai has emerged as a global center for top-notch entertainment.
The Sean Paul and T.I. event is anticipated to be one of the greatest shows of the year at the Coca-Cola Arena, a cutting-edge arena that has hosted some of the biggest names in music.
Take note! It is better to get tickets as soon as possible until they are sold out.
Date&Time
The concert is scheduled to start at 9:00 PM local time on Saturday, October 21, 2023, and promises to be an electrifying night of music.
Doors will open at 7:30 PM. So you'd better come earlier.
The expected duration of the concert is 2 hours, so be ready to finish at around 11:00 PM.
Dress-code is casual.
Tickets Prices
Prices range from AED 150 (per bronze zone)  to AED 600 (per Golden Circle Standing zone), depending on the seat location.
Any customer who is under the age of 16 must be accompanied by an adult or parent who is at least 18 years old.

Regular Stanting Floor area is accessible only for 16+.
Where To Buy Tickets
There are several options to buy tickets to the Sean Paul Concert in Dubai 2023:
 

Посмотреть эту публикацию в Instagram

 
Location
The performance will take place in Coca-Cola Arena located in City Walk which can accommodate up to 17,000 people.
The address is Al Wasl – Dubai.
How To Reach
There are several ways to reach Coca-Cola Arena:
By car: If you're driving, you can use GPS to navigate to the arena's location at City Walk in Dubai. The address is Al Wasl – City Walk, Dubai, UAE. The arena has a limited public parking area nearby.  There is no valet service.
By taxi: Taxis are readily available in Dubai and can take you directly to the arena. Simply tell the driver the address or name of the venue, and they will take you there. You can use the Careem app, RTA app, or Yango app.
By public transportation: The Dubai Metro is a convenient way to reach the arena, with the nearest station being the Burj Khalifa/Dubai Mall station. From there, you can take a taxi or walk to the arena, which is about a 20-30-minute walk away.
By bus: The nearest bus stop is Mazaya Center. There are several bus routes that stop near the arena, including routes 8, 9, and 88.
We recommend you use public transport or a taxi to get to Coca-Cola Arena instead of using your car. As you may face some difficulties with finding parking space.
Previous Concerts in Dubai
His latest concert in Dubai was on the 16th of December 2022 and it was really hot.
If you like his music, you will definitely enjoy his energetic concert!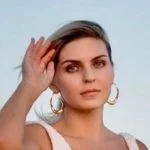 I am Anastasia, the author of this blog and a passionate and experienced traveler who resides in the UAE.
I have visited every Emirate, every popular sight, and every hidden gem.
I m here to help you make your trip to the UAE unforgettable.