Seaplanes Dubai is a unique and exciting way to experience the stunning city of Dubai from above.
With its picturesque coastline, towering skyscrapers, and man-made wonders, there's no better way to take it all in than from the sky. Whether you're a first-time visitor or a seasoned traveler, the seaplane is an experience not to be missed!
Overview
Take off on an unforgettable seaplane tour from Dubai and get a bird's eye view of the city's iconic skyline. With its 20-minute or 40-minute seaplane tours, you will be able to experience the mesmerizing beauty of Dubai like never before!
All seaplanes are equipped with state-of-the-art technology and experienced pilots for your safety. Get ready for an amazing adventure as you soar over skyscrapers, stunning beaches, and ancient monuments that make up this vibrant city.
Enjoy the aerial views of landmarks such as Burj Al Arab, Palm Jumeirah, and The World Islands as you fly across some of the most beautiful sceneries in the world! So what are you waiting for? 
Key Features
Language:

English

Duration:

20 or 45 minutes

Departures:

Daily from 9.00/10.00 am

Age policy:

2+

Suitable for:

couples, families with Kids 2+, single travelers, business travelers, leisure travelers
Seaplanes Dubai Tours are highly not recommended for pregnant travelers!
What's Included
Seaplane flight

Pickup and Drop Off (If Selected)
20 minutes Seaplane Tour
Among the most famous sights, you will see the Burj Khalifa, the Burj Al-Arab Hotel, and the Palm Jumeirah. As you cruise 1500 feet above the ground into the sky, you will be able to see ships docking at Port Rashid and traditional Abras crossing Dubai Creek. Flying over golden beaches and Dubai's futuristic cityscape, your flight ends with a descent back to the ground.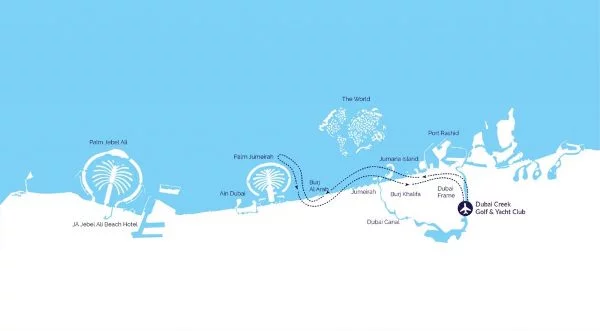 45 minutes Seaplane Tour
 You will see the Burj Khalifa, the Burj Al-Arab Hotel, Palm Jumeirah, and the World Islands, a 300-island archipelago built to resemble a world map. Fly low over Port Rashid and Dubai Creek and admire the fleet of luxury yachts at Dubai Marina.
Important! Routes might be changed depending on the weather and on the chosen agency. ​
What To Take With You
Bring your original passport or UAE National Identification Card or your GCC National ID Card.

It is recommended to wear light, comfortable, modest clothing and closed shoes

Binoculars are recommended

Some bottled water

Mobile phone to take photos
Tips
Check the weather before booking as all flights are subject to weather and visibility conditions.

You can bring binoculars to have a greater view
Landing Location

Usually, there are two take-off locations to suit your convenience –  Dubai Creek Golf & Yacht Club and Jebel Ali Beach Hotel.  But check the accurate location with the chosen agency.
How To Reach
By car/taxi.

By shared transfer. You can order a shared transfer from the chosen agency.

By public transport. Check Google Maps to find a convenient route.
Where To Buy Seaplanes Dubai Tours
RaynaTours
4.9 rating and more than 20 802 reviews on Trustpilot

Free cancellation before 24 hours

Pick up & Drop Back Service (Optional)

24/7 Online help

Best Price Guarantee
Viator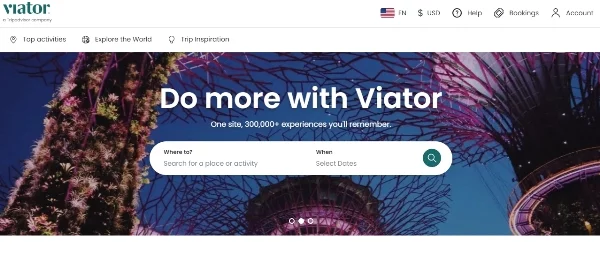 4.2 rating and more than 108 240 reviews on Trustpilot

Reserve Now & Pay Later

Free cancellation *(For some tickets)

24/7 customer support

Lowest price guarantee
Available Seaplanes Dubai Options
With Shared Transfer
RaynaTours
Sea Plane Tour  – Check prices and availability 
With Private Transfer
RaynaTours
Sea Plane Tour – Check prices and availability 
Viator
SeaPlane Dubai Tour with Private Transfers – from $484.13 – Check availability 
Booking Policy
Depending on the chosen agency the refund and cancelation policy will vary. If the customer cancels Seaplanes Dubai Tours at least 24/48/72 hours before tour departure, he/she will be entitled to a full refund. Usually, no refunds or credits shall be provided if the cancellation is made within 24/48/72 hours before tour departure.
F.A.Q.
From which Emirates are seaplane tours available?
Seaplane tours are available from Dubai. Abu Dhabi and Ras Al Khaimah Private charter flights are available upon request.
How many seats are there on the seaplane?
What if it rains on the date of the tour?
In case of bad weather, the agency will offer you either a next-day tour or a refund.
How high does the seaplane fly?
The seaplane usually flies at an altitude of around 1,000-1500 feet.
Are seaplane tours safe?
Yes, seaplanes are among the safest aircraft in the world. Seaplanes Dubai Tours are operated by experienced pilots and all safety measures are strictly followed.
Helicopter vs. Seaplane - what to choose?
The main difference is that the seaplane will fly at approximately 1000-1500 feet above sea level, giving passengers incredible views of the city and surrounding landscapes helicopter tours typically fly higher than seaplanes, but they are more expensive. Depending on your budget and preference, you can choose either seaplane or helicopter tours.
Are pregnant women allowed on board?
Are kids allowed on board?
Yes, minors between ages 2 and 18 are allowed but require parental or guardian consent.
Reviews
Those who tried Seaplanes Dubai Tours mention that :
breathtaking views over Dubai and the most unique ways of sightseeing around Dubai

the pilot was friendly 

not only is the activity exciting but the services of the crew will win your heart

everyone gets a window seat 
Photos
Videos
Overall, Seaplanes Dubai Tours are an incredible and unique way to experience this vibrant city. From breathtaking views of the Palm Jumeirah to majestic aerial shots of the most famous landmarks in the world, seaplane tours provide a truly unforgettable experience for all travelers. Whether you're looking for a short 20-minute tour or a luxurious 45-minute tour, Seaplanes Dubai Tours have something for everyone!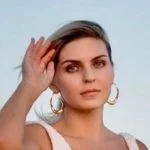 I am Anastasia, the author of this blog and a passionate and experienced traveler who resides in the UAE.
I have visited every Emirate, every popular sight, and every hidden gem.
I m here to help you make your trip to the UAE unforgettable.