The Chinatown section of the Dubai Mall opened to the public on the 23th of September and offers a variety of activities so that you can experience genuine Chinese culture and cuisine.
It was opened by dignitaries like Abdullah Bin Touq Al Marri, UAE Minister of Economy, Ma Xin, Vice Governor of Jiangsu Province, Li Xuhang, Consul General of China in Dubai, Mohamed Alabbar, founder and managing director of Emaar, and Jamal Bin Thaniah, chairman of Emaar.
 

View this post on Instagram

 
If you want to take a bit of China's history home with you, visit Chinatown and browse the souvenir market, which features a carefully curated collection of Chinese handicrafts, fabrics, and relics.
But what really sticks out is the food court. The eateries provide a wide variety of Chinese meals made by skilled cooks. It's a culinary paradise with everything from mouthwatering dumplings to decadent duck roast. Additionally, Chinese delicacies and pastries are available for those with a sweet craving.
The opening was accompanied by a comprehensive cultural festival organized in association with the Chinese Consulate General in Dubai.
 

Посмотреть эту публикацию в Instagram

 
Visitors are encouraged to immerse themselves in a carefully chosen selection of Chinese-themed events, exhibits, and performances at Dubai Mall.
China Week promises to be an educational event for all, with traditional Chinese art exhibits, captivating dance performances, and engaging cultural seminars.
Chinatown can be found on the Ground Floor, near the Dubai Ice Rink.
This neighborhood is more than simply a place to shop; it serves as a cultural link that gives tourists a real sense of China's rich history and culture.
Notice! Check other Things To Do in Dubai Mall.
Source: https://www.khaleejtimes.com/uae/new-attraction-alert-in-uae-chinatown-opens-in-dubai-mall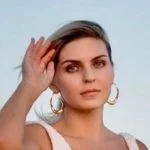 I am Anastasia, the author of this blog and a passionate and experienced traveler who resides in the UAE.
I have visited every Emirate, every popular sight, and every hidden gem.
I m here to help you make your trip to the UAE unforgettable.