Every year, millions of tourists go to Dubai, a glittering metropolis famed for its beautiful architecture, upscale retail centers, and exciting nightlife.
Although there are many entertainment alternatives in the city, it's crucial to be aware of the local alcohol use regulations and norms.
We will go into great detail on buying alcohol in Dubai in this article, covering the places where you can get an alcohol license in Dubai, places that serve alcohol, and important advice to guarantee a safe and pleasurable experience while respecting the cultural norms of this international location.
Who Can Drink Alcohol In Dubai
Here are the requirements that both visitors and locals must fulfill if they plan to indulge in alcohol while visiting Dubai:
Tourists:
Non-muslim
International Passport With Valid Tourist Visa
21+ years old
More than that, tourists are required to fill out a short form and sign an official statement indicating that they agree with the requirements to ensure compliance with UAE laws and regulations on alcohol use and purchase.
Residents:
Non-muslim
Valid Emirates ID
21+ years old
Who Needs a Liquor License
Residents
If a non-Muslim lives in Dubai and wants to buy alcohol, they need an alcohol license. With the use of this license, anyone may purchase and privately consume alcohol from specific retailers. Since the 1st of January 2023 license is free of charge. It is valid for 12 months.
Tourists
With valid international passports visitors of Dubai may purchase alcohol in any MMI or African + Eastern retail establishments. For a whole month, tourists may obtain free permission from any of the specified stores. Visitors must, however, be mindful of the legal drinking age, which is 21 years old, and limit their alcohol use to these places that have been granted licenses. You can get it within several minutes at the cashier while buying.
To take alcohol at legal establishments like hotels, pubs, and restaurants, it is vital to keep in mind that tourists and visitors do not require a liquor license.
Latest Changes About Buying Alcohol in Dubai and Other Emirates
Updates to Alcohol Regulations as of November 2020.
There is no longer a fine for UAE residents or visitors who consume alcohol in the United Arab Emirates without a liquor license. So you won't be prosecuted if you consume beverages in non-prohibited areas.
To legally purchase alcohol in Dubai, however, customers must be at least 21 years old, be non-muslim and have a license. It's essential to remember that anyone found selling alcohol to a minor will face consequences. In your home or at places where it is legal, drink sensibly.
30% Municipality Tax Removal
In addition, the 30% alcohol sales excise tax that is charged to all purchases of alcohol for personal use and the food and beverage sector (including bars and restaurants) is being eliminated by the government of Dubai. This adjustment will endure for a whole year so you won't pay more for your beverages.
Updates from January 1, 2023. Alcohol licenses are free.
Alcohol licenses in Dubai are completely free as of January 1, 2023! You may simply obtain a license at any African + Eastern or MMI store with just your Emirates ID or international passport in hand.
Where To Buy Alcohol In Dubai
Licensed Stores
In Dubai, you may pick up alcohol from two authorized retailers for personal use.
These establishments still require a valid liquor license for residents and visitors to purchase from them. But the license is free and can be obtained in a few minutes at the cashier if you are a non-Muslim and over 21 years old. Among Dubai's most well-known and respectable licensed places like stores are:
African + Eastern is one of the biggest alcohol stores in the city, with many outlets around the UAE and a broad range of wines, spirits, and beers.
MMI (Maritime and Mercantile International) is a reputable retailer with many locations all across Dubai. The shop sells a wide selection of alcoholic beverages, including both well-known brands and rare items.
Cafes, Bars, Restaurants, Clubs, Hotels
You're in luck if you're looking for a hotel that offers alcohol and is planning a vacation there! In almost every hotel in Dubai, you may get your favorite beverages at a bar or restaurant.
We do want you to be informed that only a small number of hotels are labeled as "dry" or "Family" hotels, which means they don't have bars on the premises. So, before making a reservation, make sure to examine the hotel's specifications if having a bar on-site is crucial to you.
Clubs like sports clubs and Pier 7 in Dubai Marina are great choices if you're seeking amusement locations. These locations are hotspots for entertainment and have permits to offer alcohol. It should be noted that all alcoholic drinks must be consumed on the property.
Dubai boasts a variety of restaurants and cafes that serve alcoholic drinks to their customers. Alcohol is almost certainly accessible if you're dining on a hotel property.
However, eateries that are found on streets or in malls usually do not offer alcohol. For a full dining experience that includes alcoholic cocktails, consider places like Time Out and the restaurant of the Karma Media One hotel.
Airport
You can either make a purchase of alcohol at the airport in your home country and carry it with you when you fly to Dubai, or you may buy it when you get there. Everything depends on you!
Take a flight with Emirates? While traveling, you may sip on alcohol for free on all of their planes.
Duty-Free
You may discover excellent and somewhat more affordable choices for purchasing alcohol at the Dubai International Airport. You need just visit the Duty-Free store on the arrivals side, which provides the ease of shopping inside the airport.
Just a quick comparison – 12 cans of 0.33 liter Carlsberg Pilsner will cost you 63 AED, whereas, on average, one bottle of 0.33 liter imported beer in a Dubai store costs 23.86 AED.
Le Clos is another good option if you want something more upmarket. When looking for quality alcoholic beverages to toast important events or give as gifts, their collection of great wines and opulent spirits is ideal.
Import
In this region, alcohol imports are permitted! You may stock up and make the most of your visit by bringing up to 4 liters of beer, wine, or other spirits per adult. Since there is a 4 liter per person restriction, you'll have plenty to drink while there.
Where Can I Drink Alcohol
To ensure safety and enjoyment for all, alcohol is permitted at Dubai's licensed establishments, including hotels, bars, pubs, clubs, cafes, restaurants, and lounges. These venues have the authorizations required to provide clients with alcoholic drinks.
Alcohol can also be drunk in privacy, for example, in your hotel room.
Liquor Prices in Cafes/Restaurants And Shops
According to Numbeo current prices for alcoholic beverages are:

Laws And Penalties For Alcohol Consumption
The following are a few of the main Dubai laws and regulations that govern drinking alcohol and alcohol purchase:
21 years of age is the minimum age restriction for drinking. Underage drinkers may face penalties or possibly jail time for serving them alcohol.
It is completely forbidden to consume alcohol in public places, including parks, beaches, and streets. It's a criminal offense. Infringers risk fines, incarceration, or deportation.
Driving under the influence of alcohol is strictly prohibited in Dubai. Heavy penalties, jail time, license suspension, car impoundment, or deportation are all possible punishments for drunk driving.
In Dubai, only liquor stores and other venues with licenses are permitted to sell alcohol. Alcohol sales that are not allowed can result in harsh punishments like fines, jail time, or license revocation.
Other Emirates Rules
Abu Dhabi
The sale of alcohol to non-Muslim individuals
No alcohol license is necessary
The person must be older than 21
A 30% tax is levied while buying alcohol
A+E, MMI, and other legal entertainment and food and beverage establishments in Abu Dhabi sell alcohol for consumption
You may bring four liters of alcohol with you to Abu Dhabi
Sharjah
The selling of alcohol is prohibited anywhere else except the Duty-Free airport in Sharjah
Sharjah forbids the drinking of alcohol
Ajman
Same as in Dubai:
Dining options and hotels are required to receive the authorization granted by the government
On the street, in parks, or on the beach, you cannot appear to be in a drunken state
Drinking is not permitted on public property
Ras-Al-Khaimah
Just like in Ajman, Fujairah, Umm Al Quwain. No license is needed.
Fujairah
Just like in Ajman, Ras AL Khaimah, and Umm Al Quwain. No license is needed.
Umm Al Quwain
Just like in Ajman, Fujairah, Ras AL Khaimah. No license is needed.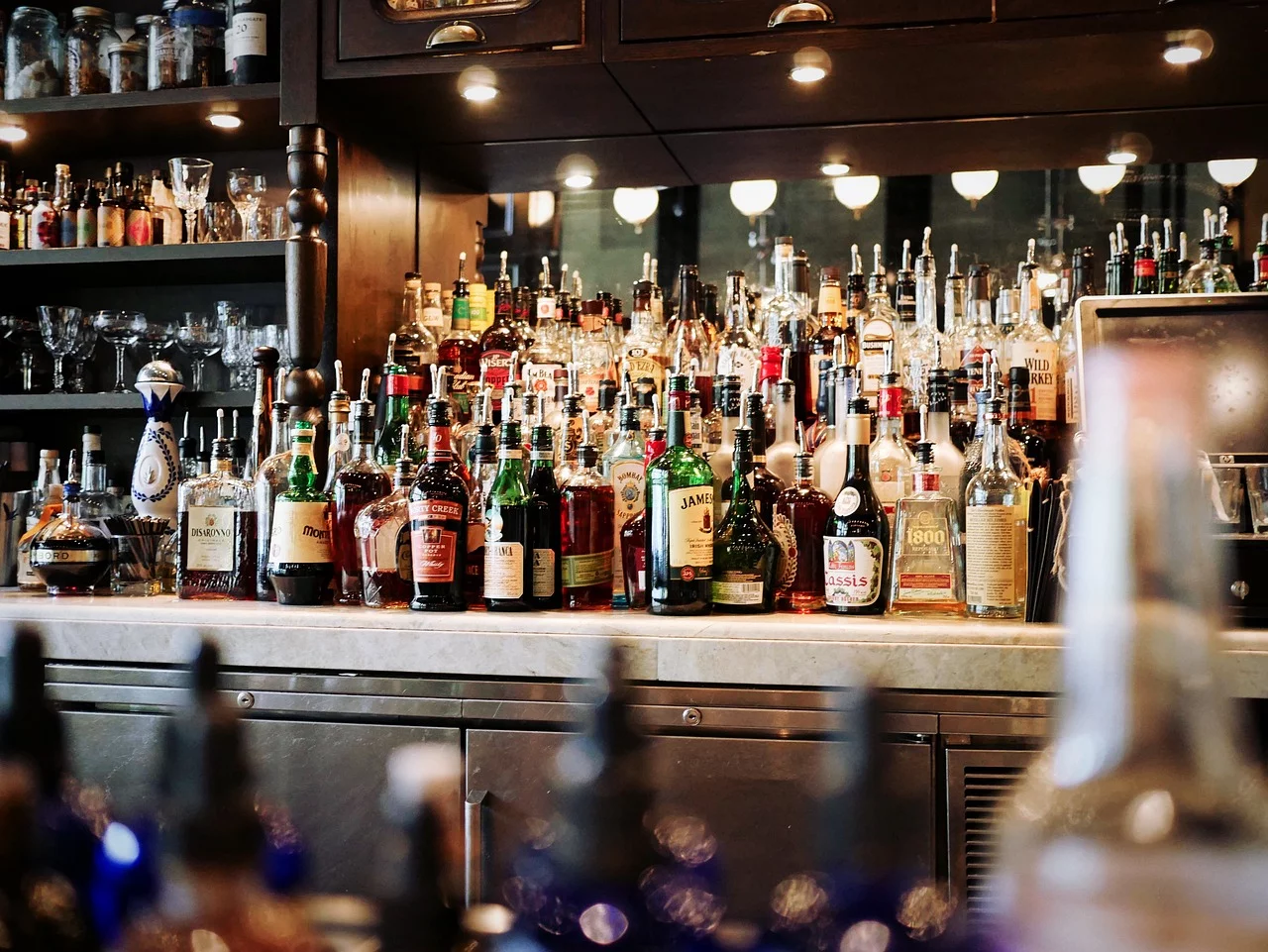 Alcohol During Ramadan
Out of respect for regional customs and traditions, many places, including bars, clubs, and restaurants, may restrict or discontinue selling alcohol during the holy month of Ramadan.
To accommodate the crowd of people who are fasting, certain licensed establishments may have shortened their hours of operation during Ramadan, with some only opening after sunset (Iftar).
When consuming alcohol during Ramadan, it's critical to exercise discretion and respect. In general, it is not permitted to consume alcohol in public, and this rule is closely upheld throughout Ramadan.
F.A.Q.
Can tourists buy alcohol in Dubai?
Yes, buying alcohol in Dubai is available. New regulations permit non-Muslim visitors who are over the legal drinking age of 21 to buy alcohol from specific establishments with a special license which is free of charge now. When purchasing alcohol from authorized retailers like African + Eastern and MMI stores (Maritime and Mercantile International), tourists must show their original passport as identification and a valid tourist visa. It may be obtained quickly while making a purchase at the cashier.
Can tourists drink alcohol in Dubai?
Yes, Non-Muslim tourists can drink alcohol in Dubai in licensed venues such as hotels, bars, clubs and restaurants or in privacy, for instance, in hotel rooms.
How much will an alcoholic drink cost me in Dubai?
If you're looking to purchase bottles for at-home consumption, imported beer in a 0.33-liter bottle will cost you 23.86 AED while domestic beer in a 0.5-liter bottle goes for 12.61 AED as of 2023. A bottle of wine comes in at 65 AED.
If you're planning to dine out and enjoy some drinks at a restaurant, expect to pay a bit more. Imported beer in a 0.33-liter bottle will run you about 48.50 AED while domestic beer in a 0.5-liter bottle is priced at 45 AED. Meanwhile, a bottle of wine ranges from 150-180 AED.
Do I Need A Liquor License To Drink At My Accommodation?
If you are a non-Muslim visitor to Dubai or a non-Muslim resident, you must receive an alcohol license to buy alcohol. According to the updates to Alcohol Regulations as of November 2020, if you want to consume alcoholic beverages at your accommodation, you don't need a special license to drink alcohol which you bought from a licensed retailer or duty-free shop.
Can you buy alcohol in Dubai supermarkets?
Do you need a license to buy alcohol in Dubai?
You require to get an alcohol license to purchase alcohol in Dubai if you are a non-Muslim visitor or a non-Muslim resident. Alcohol is sold at authorized stores. By showing your original passport and visa as identifications for visitors or Emirates ID for residents you can get a free license for buying alcohol at African + Eastern and MMI.
It is important to keep in mind that tourists are not need to get a liquor license in order to consume alcohol in places that are permitted to do so, such as hotels, bars, clubs, pubs, lounges, restaurants.
Can you buy alcohol at a liquor store in Dubai?
Yes, you can purchase alcohol from authorized liquor stores.
Can I take alcohol into Dubai with me from Duty-Free?
You're allowed to import the quantities of four liters of alcohol or two cartons of beer without any trouble.
Can I get alcohol in Dubai as a Muslim?
It is not allowed for Muslims to purchase or consume alcohol in Dubai.
Is there a drink-driving limit in Dubai?
There is a very stringent ban on drinking and driving in Dubai. There is no legal blood limit on how much alcohol you can consume. Therefore, it is completely forbidden to drive when intoxicated, and doing so might result in serious consequences.
Understanding the alcohol law in force is essential for a secure and enjoyable vacation to Dubai. The UAE, like other Muslim countries, has strong prohibitions against drinking alcohol, and violators risk going to jail. We strongly advise sticking to the guidelines and using the advice provided in this article.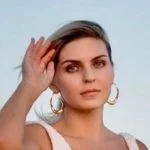 I am Anastasia, the author of this blog and a passionate and experienced traveler who resides in the UAE.
I have visited every Emirate, every popular sight, and every hidden gem.
I m here to help you make your trip to the UAE unforgettable.