Are you searching for a thrilling adventure? Take a look at zip line Dubai called XLine Dubai Marina right away!
It is one of the steepest and fastest ziplines in the world, measuring 1 km in length, reaching heights of 170 m, and traveling at an average speed of 80 kph. It is situated in the center of Dubai Marina. Whether you ride alone or with a companion, this exhilarating experience will leave you gasping for air.
Overview
Timings: Wednesday – Monday 9:20 AM – 11:20 AM & 3:20 PM -6:20 PM with 20 min. intervals
Suggested duration: plan 1.5 -2 hours for the whole activity (the experience itself takes around 20-30 minutes and the ride takes several minutes)
Zipline Length:  1000 m
Zipline Height: 170 m
Speed: up to 80 kmph
Limits: age – from 12 to 65 y.o (kids under 18 y.o should be accompanied by an adult), weight – from 45 kg to 100 kg, height – 130 cm +
Other important requirements:
You should be healthy and not pregnant:)
You should be free of existing or recurring injuries
Not under the influence of any drugs, alcohol, or other substances (such as medicines) that might skew one's judgment.
You are not suffering from any severe physical or mental conditions that would make it impossible for you to follow the required physical and mental tasks.
A valid identity document, such as an original Emirates ID, a driver's license, or an international passport, and a debit or credit card with the same name are required for entrance.
What To Expect
Arrive in advance to find the location and fill declaration form. Also, they will measure your weight and height to be sure you meet all the requirements.
You can leave small things like purses, wallets, keys, and mobile phones in compact lockers.
Then you will be taken to the take-off platform is located at the top of one of the Amwaj Towers and is 170 meters in height.
It is equipped with a dynamic braking system that ensures your safety during the ride.
You will be securely fitted with safety gear, a full-body harness, and a helmet before being connected to the dual cables.
The entire ride lasts several minutes, with one minute dedicated to safety preparation before take-off.
As you soar through the sky at high speeds, you will be able to marvel at breathtaking views of Dubai Marina, Ain Dubai, Palm Jumeirah, and some other world-famous landmarks.
After reaching the end of this World's Longest Urban Zipline, you will be safely lowered onto an arrival platform where you can participate in a range of activities such as rappelling or wall climbing.
Where To Buy Tickets To The World's Longest Urban Zipline
Tiqets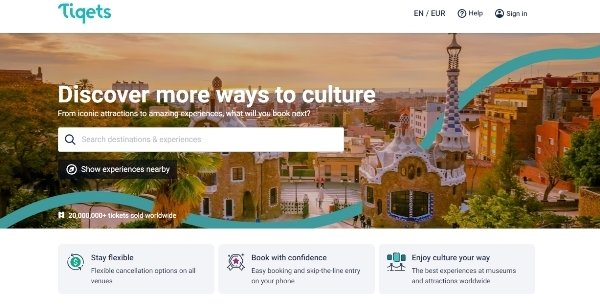 4.5 rating and more than 30 593 reviews on Trustpilot
Free cancellation prior 24/72 hours *(for most tickets)
Skip-the-line service *(for most tickets)
8+ payment methods
24/7 support
Mobile tickets with instant delivery
Convenient app
GetYourGuide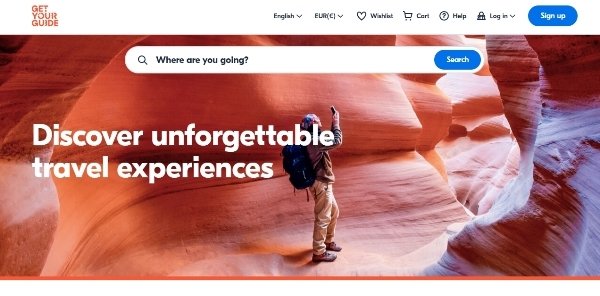 4.4 rating and more than 20 235 reviews on Trustpilot
Reserve now & pay later
Free cancellation before 24 hour
Transfer (Optional for some tickets)
Regular promotions
24/7 support
Available in 23 languages and 40 currencies
RaynaTours
4.9 rating and more than 20 802 reviews on Trustpilot
Free cancellation before 24 hours
Pick up & Drop Back Service (Optional)
24/7 Online help
Best Price Guarantee
Viator
4.2 rating and more than 108 240 reviews on Trustpilot
Reserve Now & Pay Later
Free cancellation *(For some tickets)
24/7 customer support
Lowest price guarantee
Klook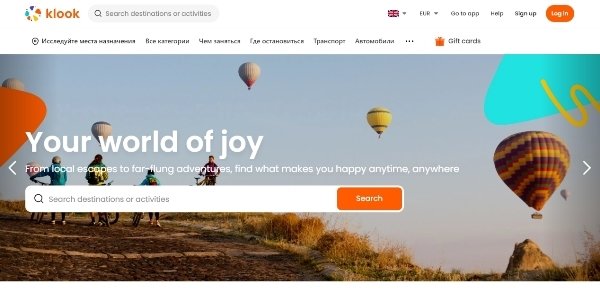 3.3 rating and more than 4446 reviews on Trustpilot
Free cancellation before 24 hours
24/7 customer service
Guaranteed best prices and offers
ZipLine Dubai Marina Prices
Booking policy
If you do it more than 48 hours in advance or if bad weather prevents the ride, you can reschedule your experience.
If the XLine cannot function due to operational issues without of XDubai's control, you may be eligible for a refund.
Refunds won't be issued, though, if you don't show up within 15 minutes of your scheduled appointment, try to modify your reservation within 48 hours of the scheduled appointment, or don't follow safety regulations.
Location

Dubai Marina Mall (Level P)- Dubai Marina – Dubai
How To Reach
Bus. Take the RTA bus number 8 and get off at Marina Promenade, then walk for 10 minutes or take a taxi for a quicker arrival.
Metro. take the Metro to Jumeirah Lake Towers Station and cross the overpass, or catch one of the shuttles every 10-15 minutes to the Mall.
Tram. Disembark at Dubai Marina Mall Station (No.4) and take a short walk to the Dubai Mall.
Car/taxi. Simply take exit 32 off Sheikh Zayed Road, look for the signs to Dubai Marina, and follow Emaar Drive to the Mall. There is free parking for visitors.
Tips
1. Book your tickets at least 48 hours in advance.
2. Familiarize yourself with the location ahead of time (see 'Location' and 'How To Reach' sections above) so you know how to get there and don't miss your appointment.
3. Check the weather forecast before visiting as bad weather can prevent the ride from taking place or impair visibility when you are up high in the air.
4. Wear comfortable clothing that allows free movement – preferably t-shirts/shorts/tracksuit bottoms for adults, no skirts or dresses allowed for safety reasons
5. Arrive at least 15 minutes before your scheduled time on your appointment date as any delays may mean the forfeit of the ticket without refund (see 'Booking Policy' section).
6 . Make sure to follow all safety regulations during your experience for a safe and enjoyable ride!
F.A.Q.
How much does Dubai zipline cost?
XLine Dubai Marina costs around AED 650 for an adult and AED 499 for children between the ages of 12 and 16.
What is the biggest zip wire in Dubai?
The biggest ever zip lining top wire in Dubai is XLine Dubai Marina, measuring 1km in length, up to 170m in height, and with an average speed of 80 km/h.
Is the XLine Dubai the largest zipline in Dubai and the world?
The XLine Dubai is the world's largest urban zipline and it is one of the steepest and fastest ziplines around the globe.
In the UAE there is also the Jebel Jais Zipline (it is located near Ras-Al-Khaimah), which is the world's longest zipline. It spans 2.83 kilometers, or 28 soccer fields, in length. You will fly at an average speed of 160 kph over Jebel Jais mountains.
Why is Xline Dubai Marina so famous?
It is the world's longest urban zipline, measuring 1km in length and up to 170m in height. It offers breathtaking views of the urban Dubai landscape from a steep incline of 16 degrees. The experience includes two parallel ziplines that allow riders to fly side by side with friends or family.
Do we need any experience for Zipline Dubai Marina?
No, you don't need any prior experience to ride the Xline Dubai Marina zipline. It is suitable for almost all ages (from 12-65 y.o) and no special skills are required. All you need is a sense of adventure and a willingness to try something new.
Are there any height or weight restrictions for Dubai Zipline?
Yes, you should be more than 130 cm in height and weight more than 45 kg and less than 100 kg.
Can we take photos and video while doing Xline Dubai Marina?
Your friends and family can make photos or videos from the Marina Promenade or the Dubai Marina Mall ground floor terrace. Mobile phones or cameras will not be allowed for safety reasons, but you will have a professional photo and video materials from their camera team.
Is the XLine safe in Dubai?
Trust in the safety of the XLine, maintained by globally certified and skilled teams who conduct daily tests and regular maintenance. Your peace of mind is their priority.
What should I wear for Xline Dubai Marina?
Avoid skirts, dresses, flip-flops, and loose footwear to provide a comfortable and functional attire for our activity. Leave bulky jewelry, such as bracelets, earrings, and superhero capes, at home. Tie your hair back. Please respect local customs by wearing modestly as well.
Can I get photos and/or video footage of my XLine experience?
Your helmet will have a camera on it for the duration of the activity. Your registered email will receive a customised movie and pictures.
Which attractions can we see while doing the zipline in Dubai?
You will view the elegant high-rise skyscrapers and five-star yachts parked at Dubai Marina, JBR, Ain Dubai, Princess Tower, and Cayan Tower.
Reviews
Those who have experienced Zip Line Dubai Marina notice the following pros:
Well organized
Fantastic photos and videos

Friendly and helpful staff

Fantastic views from the take-off platform

Due to the precautions they take, you won't feel unsafe or at risk.
Those who have experienced Zip Line Dubai Marina notice the following cons:
Long declaration form for riders to fill out on an iPad/tablet
Not easy to find the location
High price
Photos
Videos
XLine Dubai Marina is an incredible experience to behold.
It offers breathtaking views of the city skyline and a unique perspective on the luxurious yachts in and across the marina area.
You'll be well taken care of by the friendly staff, who ensure that all safety protocols are followed diligently.
Plus, you'll get some great photos and videos from their camera team as a souvenir!
If you are planning to visit Dubai and you're looking for an adrenaline rush or just want to take in magnificent sights high above sea level, XLine Dubai Marina has it all – with guaranteed safety measures included.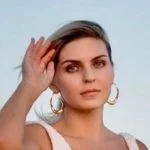 I am Anastasia, the author of this blog and a passionate and experienced traveler who resides in the UAE.
I have visited every Emirate, every popular sight, and every hidden gem.
I m here to help you make your trip to the UAE unforgettable.