A NOL card should be at the top of your list if you're organizing an exciting vacation to Dubai and seeking practical and affordable transportation options. With this flexible card, Dubai commuters may pay for some experiences, retail purchases, and even pharmaceutical products in addition to paying for public transport, such as buses, taxis, and the metro.
If you're concerned about running low on RTA NOL card credit while you're exploring all that this vibrant city has to offer, don't worry!
We have you covered with five easy ways how to check NOL card balance online and offline in 2023. This will ensure that you can continue on your adventures without any unexpected interruptions.
What Is NOL Card and Why Use It?
The Nol card is a contactless personalized smart card that may be used for public transportation, eating, shopping, sightseeing, and even medical treatment in Dubai.
By using this card, customers may save money and avoid buying tickets every time they want to travel for a variety of transportation services and public transport, including buses, metro trains, water buses, trams, and parking spaces. Additionally, it enables users to recharge their RTA Nol card at numerous places or move money across several cards.
Benefits Of Nol Cards
The advantages of using the Nol Card include the following:
Spending less time and money while avoiding the bother of carrying cash and paper-based tickets and Nol Card Balance Check is easy.
Tracking trips taken with daily travel reports and transaction history.
Monitoring balance limits and electronically managing accounts from anywhere in the world at any time with ease. By using this card one can quickly check nol card balance online or through some other ways anytime and anywhere which makes traveling a more hassle-free and enjoyable journey.
Students, pensioners, local residents, as well as people with disabilities, are all eligible for special discounts and privileges through the card.
5 Ways How To Check Nol Cards Balance
How to check Nol card balance online through the RTA Website
Although RTA Nol Card Balance Check might be a bother, we have a simple, safe, and practical option! You may quickly check your remaining balance from the comfort of your home by adhering to a few easy steps.
 First, choose "Check Nol Balance" on the official RTA website.
Next, when requested, enter your card details including Nol card tag ID together with the PIN.
Click "Balance Enquiry" one last time to check Nol's card balance.
Put an end to battling with actual ticket machines and lengthy queues. It's never been simpler to check your Nol balance in this quick and safe way.
How To Check Nol Card Balance with Recharge or Ticket Vending Machine (At Metro stations)
At Metro stations, you can check your NOL card balance with a Recharge or Ticket Vending Machine (TVM). To do this, simply select the option to recharge your Nol card.
After inserting your Nol card into the machine, follow the instructions on the screen and choose "Balance Enquiry".
Finally, after confirming the information required by the TVM, you will be able to view and print out your current balance on your card. This is an easy and convenient way to check your account balance for metro travel.
How to check Nol card balance using RTA's mobile app
Your Nol card balance may be easily viewed using the RTA's mobile app.
To check your account data, just download the app from the App Store (for iPhone users) or Google Play (for Android users) and log in.
You may access your card's current balance by selecting the "Check Nol Balance" option on your home page. There you should enter your nol tag ID written on the smart card. Keep in mind that the nol balance displayed may not include transactions that happened during the last two days.
You may also see how much credit is left over from previous transactions or outings.
How To Check Nol Card Balance with Number via SMS
Wouldn't it be nice to be able to check the money on your Nol card quickly and easily? Well, you can now!
Just follow these two simple steps:
Text "Nol Card Tag ID" to 511 to register your phone number
Then, you may immediately get a response from 511 with your current balance by sending an SMS with the code "BAL" in it.
It's that simple! No waiting in line for customer service or looking for a card balance checker machine. You may start using your phone right away with only a few taps.
How To Check Nol Card Balance At Merchant Shops
By showing your card to the cashier at a merchant store, you can check the balance on your Nol card. It's necessary to confirm if the store is a Nol Card merchant.
Your card will be scanned by the cashier, who will then display the balance on the counter. The leftover amount can then be used to make a payment using your Nol Card, or you can opt to top-up to enhance your available money.
Be aware that certain businesses could demand an extra cost for this service, so be sure to ask about it first.
Types of Nol Cards
Both locals and visitors may find it difficult to select the best nol card in Dubai. Find the ideal Nol card for your requirements from our overview of the four main types of Nol RTA cards and enjoy hassle-free travel to the fullest!
Gold Card
For people who travel frequently, the Gold Nol Card is a great option. It provides several advantages, including extra savings on goods and services, privileged access to Gold Class cabins on the Metro and Tram, and automated trip cost computation and withdrawal from your e-purse.
The Nol Gold Card also enables its owners to validate payments made at the Etihad Museum, public parks in Dubai, and more than 2000 stores.
The Nol Gold Card is inexpensive, costing only AED 25, and has a starting e-purse balance of AED 19. The maximum balance for anonymous cardholders is AED 1000, whereas the maximum balance for registered cardholders is AED 5000. Additionally, the Gold Card has a 5-year expiration period!
Silver Card
Your go-to option for quick travel and other services is the Nol Silver Card! Although it offers a host of advantages, such as working on all modes of public transportation, Dubai public parks, the Etihad Museum, and 2000+ stores around Dubai, this smart card in contrast to the Nol Gold Card cannot grant you access to Metro's Gold Class seats and Gold Tram cabins.
For just AED 25, you'll get an additional AED 19 in an e-purse worth using as you like. Additionally, registered cards may contain up to 5000 AED while anonymous cards can hold up to 1000 AED, and both choices are good for a full five years.
Red Ticket
An economical smart ticket solution for Dubai's public transportation is the Nol Red ticket. The Nol Red ticket is a paper-based alternative that can be purchased for just 2 AED from any ticket vending machine, unlike the Silver, Gold, and Blue cards.
Put up to 10 single trips on the card and only pay for the ones you actually need. Additionally, the Red ticket eliminates the trouble of purchasing separate tickets, the same ticket may be applied for the metro, tram, and buses. Please be aware that it cannot be applied to other payment purposes.
Blue Card
The key features of the Nol Blue Card include:
The assurance that, even if your card is lost or stolen, your balance is safe because you can secure your card
The ability to use it on any mode of transport
Several secure online services, together with email and SMS notifications to keep you informed about your account
Automatic travel cost estimations are provided for your convenience
Holders of the Nol Blue card can benefit from discounted rates for several concession kinds for students, seniors, and people of determination
The cost of the Nol Blue card is 70 AED, which includes the value of the 20 AED e purse value.
Where To Use Nol Card
Transportation
With the card, you may easily access several transportation options, including buses, the metro, trams, and water taxis. All modes of public transportation in Dubai accept the card.
Parking
Don't worry if you're low on cash or phone credit. Using parking pay terminals, you may pay for public parking using your Nol card. Enter the information for your vehicle plate, including where it is registered and the plate code or number, by inserting your Nol card into the slot. Select the length of time you wish to park, and your Nol card will be charged accordingly.
Dining
Using your Nol card, you can pay for meals at a variety of restaurants and cafes in Dubai. Burger King, Eat & Drink Restaurant, Cravia, and Paavo's Pizza Restaurant are some of the eateries that accept this payment method.
With this convenient option, there's no need to carry around cash or cards when dining out in Dubai!
Supermarkets
You can now easily pay at major supermarkets and convenience stores with your Nol card. All Day, Al Maya supermarkets, Aswaaq, Lulu supermarket, Carrefour, K Circle, and Zoom are among the participating retailers. Enjoy seamless, hassle-free transactions and shop to your heart's content.
Pharmacy
We have good news if you're looking for pharmaceuticals or other medical supplies. Your Nol card may be used to make payments to Aster, Medcom, and Medicina.
Attractions
The list of attractions accepting the Nol card includes:
Dubai Parks, which include Mushrif Park, Zabeel Park, Mamzar Park, and the Creek Park
IMG Worlds of Adventure is another popular tourist destination that accepts Nol payments. This indoor theme park features thrilling rides, interactive attractions, and a range of exciting entertainment experiences
You can also use your Nol card at Etihad Museum. It offers an interactive experience where visitors can explore the history and development of the United Arab Emirates. The museum showcases artifacts from UAE's past as well as various exhibitions on topics such as culture, education, and art
How To Get NOL Card
You can purchase this necessary travel item at metro or bus stations, bus stops, and even certain supermarkets.
Make sure you have a copy of your passport, your Emirates ID, and a passport-sized photo beforehand. When you arrive at the specified station, competent staff members will help you choose the ideal card. The entire procedure simply takes a few minutes.
Through the Nol Pay app, virtual Nol cards may be purchased. The website only allows for the purchasing of personal cards; anonymous cards are not available.
How To Top Up Nol Card
Online
Access the RTA (Road Transport Authority) website, mobile app, or third-party options like Careem PAY to reload your smart card's e-purse. Choose from various payment methods, including credit or debit cards, to refill your smart card's e-purse conveniently.
RTA Customer Happiness Centers
To refill your card effortlessly, visit the RTA Customer Happiness Centres that operate as ticket offices across Dubai. Smart Teller Devices are available at these locations for a quick and simple top-up procedure.
Ticket Vending Machines
Ticket Vending Machines are located at every metro station and bus station. At some bus stops you can find solar-powered machines that let you refill your card.
AFC machines (Automatic Fare Collection Machines)
Another option is to top up the Nol card through AFC machines (Automatic Fare Collection Machines) that are found in retail establishments throughout Dubai and operate like ticket offices.
Banks
You may now fill your card at Emirates NBD and Abu Dhabi Commercial Bank locations for further convenience. For anyone who would rather conduct their transactions themselves, this is a great choice.
F.A.Q.
What is the maximum NOL card balance?
The maximum Nol card balance is 5000 AED for registered and personal cards and 1000 AED for anonymous nol cards.
How do I scan my NOL card on my phone?
To scan your Nol card on your phone, you first need to download the 'Nol Card' app from the App Store or Google Play. Once it has been installed, open it and register your Nol card by providing some personal information such as name, age, and contact details.
After this is done, tap on the 'Scan My Nol' option at the top left of your screen and follow the instructions given to you to complete the scanning process.
How do I use my expired Nol card balance?
You can use your expired Nol card balance in two ways. First, you can transfer it to a new or existing Nol card through the official website, or by visiting any of the Dubai metro customer service center outlets. Second, you can redeem it for cash at any of the listed Ticket Vending Machines located in metro stations and bus stops across Dubai.
Can I pay my taxi fare using Nol cards?
Yes, you can pay for the rta taxi using your credit or debit card or nol RTA card inside the cab.
Can I go shopping with my NOL card?
Yes, you can use it at any of the outlets that accept Nol cards as payment.
How do I know if my Nol Card is expired?
Check the Nol Card's expiry date on the back to make sure it's still in use. If you're having trouble viewing it, it's possible to log into your account online or using the RTA Dubai app.
How do I get a digital Nol Card online?
Through the Nol Pay app, a virtual personal Nol card may be purchased.
Which Nol Card is best for tourists?
The best Nol card for tourists is the Nol Silver Card which offers access to all modes of transportation in Dubai and affordable prices.
Can two people use one Nol Card?
No. Every traveler has to have their own Nol Card.
What is the minimum balance on Nol Card to travel?
7.50 AED is the minimum balance on Nol Card to travel.
To make sure you have enough currency for travel, it is crucial to check your Nol card balance. It should be simple to manage your Nol Card balance using the five options listed in this article. There is a choice that works for everyone, whether they prefer using the RTA mobile app or vending machine.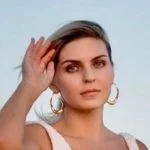 I am Anastasia, the author of this blog and a passionate and experienced traveler who resides in the UAE.
I have visited every Emirate, every popular sight, and every hidden gem.
I m here to help you make your trip to the UAE unforgettable.