Global Village has announced new attractions and entertainment that will capture your imagination and leave you in awe.
This year, they are taking VIP access to a whole new level, offering exclusive privileges that will elevate your experience to extraordinary heights.
With VIP access to rides, attractions, shows, and parking, as well as exclusive offers from some of Dubai's most exciting family-friendly attractions, you'll feel like royalty.
Plus, there's a chance to win a grand prize of AED 28,000 hidden in one of VIP Packs to celebrate the opening of Season 28.
 

Посмотреть эту публикацию в Instagram

 
VIP Packs are always in high demand, so be sure to take advantage of our pre-booking facility available from September 23rd at 10:00 AM until September 28th or until stocks last.
Save the dates: September 23rd for pre-booking and September 30th for the sale launch, both at 10:00 AM.
VIP Packs are available exclusively through the Virgin Megastore Tickets website, so create an account now if you don't already have one.
The four different VIP Packs are Diamond, Platinum, Gold, and Silver. All Packs will include VIP access tickets, parking benefits, and Wonder Passes that may be used at a number of Global Village attractions, such as Ripley's Believe it or Not!, the Cyber City Stunt Show, and Carnaval.
Only 30 Diamond VIP Packs will be offered for AED 7000 this season. The pricing for Silver Packs is AED 1750, the Gold Pack is AED 2250, and the Platinum Pack costs AED 2950.
Don't miss out on this extraordinary experience at Global Village.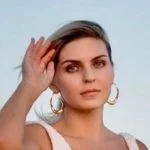 I am Anastasia, the author of this blog and a passionate and experienced traveler who resides in the UAE.
I have visited every Emirate, every popular sight, and every hidden gem.
I m here to help you make your trip to the UAE unforgettable.