Overview Of Musandam Dibba Tour
Musandam Tour Packages offer an exciting Musandam Dibba experience to explore the natural beauty and serenity of Musandam. Cruise along the breathtaking fjords of Musandam with a traditional wooden vessel, and be mesmerized by the pristine turquoise waters surrounding you.
Take in the stunning scenery and observe rare wildlife in their natural habitat, including dolphins and turtles.
Enjoy a romantic lunch or dinner cruise on board your Musandam Dibba and marvel at the picturesque views of the golden beaches, limestone mountains, and lush green valleys.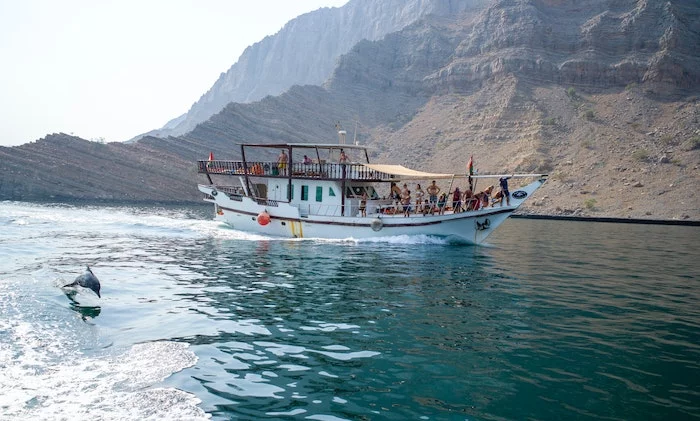 Whether you are looking for an intimate private tour for two or a grand tour with family and friends, Musandam tour packages have something to offer everyone. Relax and unwind in luxury while taking in the stunning sights of the Musandam Oman Tour. Indulge your senses with delicious seafood cuisine prepared by local chefs as you sail along the breathtaking fjords – a truly unforgettable experience!
Musandam Tour Packages also offers exclusive day trips to explore prominent attractions such as Jebel Harim Mountain, a majestic UNESCO World Heritage Site, as well as Musandam Dibba.
Enjoy activities such as deep sea fishing and snorkeling or take a refreshing dip in the beautiful clear waters of Musandam Dibba. With plenty of fun-filled experiences to be had, Musandam tour packages are perfect for those looking for adventure.
Be sure to book your Musandam tour package today and experience Oman's unique landscape, culture, and people firsthand! Get ready to make memories that will last a lifetime!
Duration: approx. 5-7 hours
Type: group activity
What Is Usually Included In Musandam Dibba Tour
Entry Permit To Oman
Full-day dhow cruise (5 or 6 Hours) departing from Dibba Harbor
Local guide
Continental Buffet lunch *(if selected)
Mineral Water, Tea, Coffee, Unlimited Soft Drinks, Fresh Fruits, Assorted Snacks
Banana Boat Ride*
Speed boat ride*
Swimming snorkeling (snorkeling kits included)
Fishing (fishing equipment also included)
Kayaking and Paddleboards*
Life Jackets
Instrumental Music in Dhow
Transfer* (if the chosen tour includes this option)
*Not all tours include this. Check the exact activity program at the chosen agency.
If you select lunch usually it will include the:
Mandi Rice
White Rice
Pasta
Hummus
Mothabil
Mix Vegetable Curry
Dal Fry
Chicken Fry
Chicken Curry
Sausages
Salads
Hot Sauce, Ketchup, Mayonaise
Trip Schedule
Subject to change depending on the pick-up location (Dubai/Sharjah/Ajman/Ras-Al-Khaimah, Umm-Al-Quwain) and the chosen agency.
6.30-07.00 Am: Pickup
09.30 Am: Border Formalities
10.00 Am: Report at Dhow Boarding Point
10.15 Am: Welcome Drink & Briefing of the Program
10.30 Am: Dhow Cruise Commences. After a cruise of nearly 1 hour, the Dhow will be Anchored. The guest can enjoy Snorkeling, Swimming, Kayaking, Banana Boat Ride, Visit to Beach.
01.00 pm: Lunch at Dhow
02.00 pm: Dhow Cruise for 01 Hour
03.00 Pm: Visit Cave
04.00 pm: Fishing
05.00 pm: Drop off at Dhow Boarding Point
05.05 pm: Evening Tea & Light Snack
05.15 Pm: Departure transfer
08.00 pm: Drop off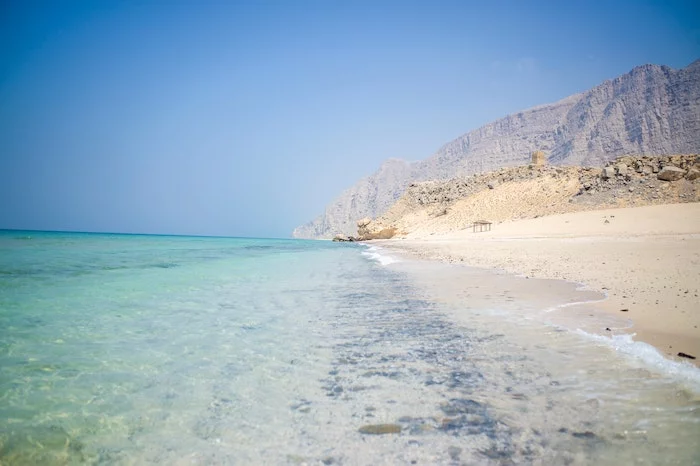 Important Information About Musandam Dibba Tour
A list of things you should take with you:
Swimming suit
Cap or hat
Sunscreen
Towel
Comfortable footwear
Dry clothes to change
Original passport
Some money, a mobile phone (to take photos), water and some snacks (especially if lunch is not included)
`If you are going with kids, do not forget to take all the needed.
Where To Buy Tours&Excursions
GetYourGuide

4.4 rating and more than 20 235 reviews on Trustpilot
Reserve now & pay later
Free cancellation before 24 hour
Transfer (Optional for some tickets)
Regular promotions
24/7 support
Available in 23 languages and 40 currencies
RaynaTours
4.9 rating and more than 20 802 reviews on Trustpilot
Free cancellation before 24 hours
Pick up & Drop Back Service (Optional)
24/7 Online help
Best Price Guarantee
Viator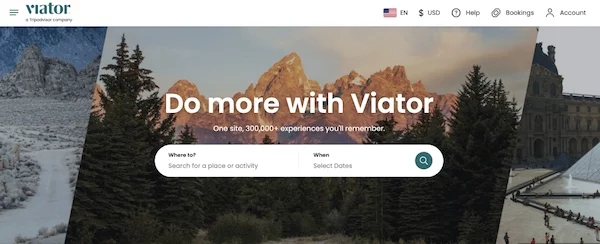 4.2 rating and more than 108 240 reviews on Trustpilot
Reserve Now & Pay Later
Free cancellation *(For some tickets)
24/7 customer support
Lowest price guarantee
Klook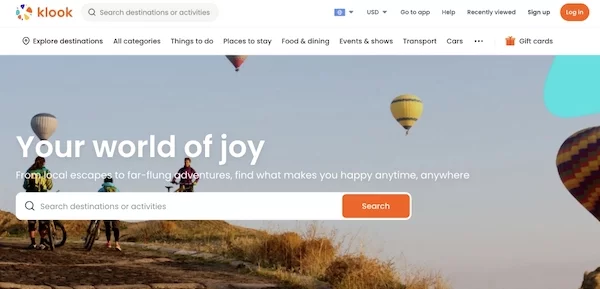 3.3 rating and more than 4446 reviews on Trustpilot
Free cancellation before 24 hours
24/7 customer service
Guaranteed best prices and offers
Available Tours To Musandam Dibba
Musandam Dibba Dhow Cruise Tour (Without Transfer)
Musandam Dibba Dhow Cruise Tour (With Shared Transfer)
Musandam Dibba Dhow Cruise Tou (With Private Transfers)
Map
How To Reach
Choose a Musandam Dibba Tour with a transfer. They will pick you up from the place you are staying at or from the meeting point.
By car. You should go to Khasab Port or another meeting point mentioned in the chosen tour. Beware that self-drive vehicles must be Oman insured.
Interesting! You can check Rome2io to find other options on how to reach Dibba Musandam on your own, but these options will take more time and will not save you much money. Better take a tour with the transfer.

Required Documents For Musandam Dibba Tour
Before Musandam Dibba Tour:
UAE resident and tourist visa holders required prior permission to enter Dibba Musandam
Resident guests are required to forward copies of their passports to the activity provider at least 3 working days before travel
Resident tourist visa holders are required to forward copies of their passports to the activity provider at least 72 hours before travel
Important! For all the above-mentioned passports must be valid for more than 90 days from the travel date.
On the day of the Musandam Dibba Tour :
You need to take your Original Passport on the day of travel.
Important! If you travel by car on your own – vehicles must be Oman insured.
Tips
Sometimes it is windy, we recommend taking a jacket or something which will protect you against the wind when going on Musandam Dibba Trip.
Also, you can take a waterproof case to protect your phone or camera.
One more tip is to check the weather before booking as banana Boat Ride & Deep Sea fishing are subject to the current weather conditions.
F.A.Q.
From which Emirates tours are available?
Tours to Dibba Musandam are available from Dubai, Sharjah, Ajman, Umm-Al-Quwain, Ras-Al-Khaimah
What if I will need to cancel my Musandam Dibba Trip booking?
Usually, most agencies give the ability to cancel 24/48/72 hours (depending on the agency) before the tour departure time for free, but If the cancellation will be made within 24/48/72 hours of your tour departure time usually 100% charges will be applicable.
What experience can I have if I go there on my own and plan to stay for several days?
You can visit Khasab Castle, you can try parasailing, or try hiking in Al Hajar Mountains.
Reviews
If you check some reviews of the Musandam Dibba Tour on TripAdvisor you will find that visitors mention:
Great service and welcoming
The food they served was good and tasty
Dibba Musandam is worth visiting
Speed boat and banana boat ride were an unforgettable great experience
Experienced guide
The fantastic and fun-filled day
Photos
Videos
Musandam Dibba Tour – Complete trip guide – Full day tour highlights – DUBAI – OMAN
Escape to Musandam Oman from Dubai | Dibba Full Day Cruise Trip Package Tour | Musandam Tourism LLC
Musandam Dibba Oman Trip | Banana Boat | Snorkeling | With Family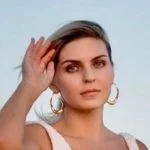 I am Anastasia, the author of this blog and a passionate and experienced traveler who resides in the UAE.
I have visited every Emirate, every popular sight, and every hidden gem.
I m here to help you make your trip to the UAE unforgettable.