Rove At The Park is a 3-star family-friendly hotel located in green surroundings within the vibrant Dubai Parks and Resorts, which offers guests a thrilling getaway filled with fun and excitement.
Actually, this hotel deserves more stars for its cleanliness, modern design, amenities, and service.
The hotel is in close proximity to the region's largest integrated theme park destination, with incredible attractions like roller coasters, life-sized LEGO sculptures, and thrilling water parks.
You can buy park tickets at the hotel at a price of AED 100 cheaper than at the counter. Or you can choose a room with park tickets included.
Moreover, to get to the Outlet Village which is a popular destination for discounted branded shopping, you need just to cross the road.
With free shuttle buses to JBR Beach, you can even enjoy swimming in the sea.
Additionally, Rove At The Park is just a 20-minute drive from Al Maktoum International Airport, making it a convenient choice for travelers seeking an action-packed vacation in the heart of Dubai's exhilarating family destination.
About Rove At The Park
Before we start I would like to provide some facts about Rove At The Park.
This hotel is a part of the renowned Rove Hotels group and offers exceptional facilities and services at competitive prices.
It was opened on June 1st, 2019, so it is quite new.
Rove At The Park features 579 Rover rooms (23 sq.m), a standard room type at Rove At The Park Hotel, which offers a comfortable living space for guests and is well-equipped with modern amenities.
The hotel boasts comfortable and modern accommodations, excellent service, and fabulous amenities such as a stunning outdoor swimming pool, contemporary gym, working area, meeting rooms, a restaurant, a lounge,  a laundry service, lockers, vending machines and an indoor play area. 
At Rove At The Park, guests can enjoy a seamless check-in experience with the hotel's check-in time at 4:00 PM and a check-out time of 12:00 PM. 
These timings are designed to provide a stress-free stay while giving you ample time to explore the fantastic attractions nearby.
In 2023 it was nominated for the Middle East's Leading Theme Park Hotel at World Travel Awards.
Accommodation and Comfort
Rove at the Park offers a wide range of amenities to provide guests with a comfortable and enjoyable stay.
The rooms are designed with a focus on comfort, featuring designer mattresses and a cozy sofa bed for extra guests which is provided for free.
Each room comes equipped with free Wi-Fi connectivity, allowing guests to stay connected during their stay and a convenient desk area for those who need to work or plan their day.
By the way, Wi-Fi connection is great and fast.
Also, you will find a flat TV-screen to enjoy movies or cartoons.
Families will appreciate the availability of interconnecting rooms, making it easy for everyone to stay close while enjoying their own space. The family rooms also provide ample space and additional amenities to cater to the needs of both parents and children.
Each room includes a safety deposit box, ensuring guests can secure their valuable belongings while exploring the city.
All rooms are non-smoking. Smoking is allowed only in designated areas.
A mini fridge is also provided, so guests can store snacks and beverages in their room, while a coffee and tea kit adds extra convenience for those who need a caffeine boost in the morning or a relaxing cup of tea in the evening.
In the bathroom, you will find toiletries such as shampoo, lotion, and liquid soap. Towels can be found as well. Take into consideration that there is a shower, not a bathtub.
A dryer is also available in the room.
This ensures guests can effortlessly get ready for their day or wind down their night, feeling refreshed and rejuvenated.
We didn't find slippers in our room, but we saw some guests wearing them, so I can assume that slippers can be provided.
Added touches like bottled water and a safety deposit box in the room contribute to the friendly and thoughtful atmosphere of Rove at the Park, making it an ideal choice for travelers seeking comfort and stylish accommodation during their trip to Dubai.
There is no balcony in the room to dry your things, but you can find a pull-out dryer in the shower. To be honest, it is quite difficult to dry things there.
The hotel is not pet-friendly.
Food and Dining
Rove At The Park offers a variety of food and dining options to make your stay remarkable.
The on-site restaurant, The Daily, ensures your taste buds are taken care of for breakfast, lunch, and dinner.
The breakfast is served from 6.30 a.m. to 10.30 a.m.
For breakfast, you can choose any food from Rove At The Park buffet (which includes a wide range of fruits, vegetables, sausages, eggs, cereals, yogurt, cheese, ham, hummus, pastries, hotline options, juices, coffee, and tea) and 1 dish/per person from the breakfast menu.
If you have chosen just the Bed option for your stay, you can pay AED 69 per person and enjoy the breakfast.
Vegetarian, Vegan, Halal, Diary free, and Gluten free options are also available.
The Daily Rove At The Park menu for lunch and dinner includes delectable options, such as pizza, pasta, seafood, and American cuisine.
To complement your meal, consider choosing from a selection of wine, beer, and champagne options, adding a touch of sophistication to the dining experience.
Kids' meals are also available, making it an ideal family dining experience. The restaurant features a kids' playing area, allowing children to stay entertained while parents enjoy their meals.
Kids can also enjoy playing area at the restaurant.
Learn more about family-friendly hotels in Dubai.
Services and Facilities
Rove At The Park Gym
The hotel's gym is equipped with top-notch equipment to cater to all your fitness needs. The 24-hour fitness center ensures that you can work out at your convenience, keeping up with your exercise routine even while away from home.
Rove At The Park Swimming Pool
At Rove At The Park, there's a temperature-controlled swimming pool, which includes a giant floating duck.
For younger guests, the children's fountain area provides a fun and safe environment for them to play.
Towels, water dispensers, showers, and washrooms are available.
Plenty of lifeguards are on duty.
The height of the pool is 1.2m.
Working area
The hotel offers a comfortable working area for guests who need to catch up with work or stay connected while enjoying their vacation. The space is equipped with necessary facilities like desks, chairs, and convenient power outlets.
Meeting rooms
For business travelers, Rove At The Park provides well-equipped meeting rooms that can accommodate a range of requirements, from small meetings to larger conferences. These rooms can be rented, and they come with reliable internet access and AV equipment.
The Lounge
Guests at Rove At The Park can unwind and relax in the Lounge area, where they can enjoy non-alcoholic and alcoholic beverages as well as light snacks in a cozy atmosphere.
Karaoke and theme nights are held as well.
Indoor Play Area
To entertain young guests, Rove At The Park has an indoor play area that offers a variety of games and activities, including table tennis, video games, table football, board games, Jenga, and chess, providing guests with ample entertainment options during their stay.
Laundry
The hotel provides a self-service laundromat for guests who need to wash their clothes during their stay. Ironing service and dry cleaning are also available upon request, making it convenient for guests to have fresh and clean clothes during their visit.
Shuttle bus
Rove At The Park offers a shuttle bus service that makes it easy for guests to explore the nearby attractions and facilities.
Shuttle Bus is provided to JBR Beach, IBN Battuta Mall, and Dubai Parks & Resorts.
Tourists and business travelers alike can take advantage of this service to reach their destinations without any hassle.
Vending machines
For guests looking for a quick snack, beverage, or medicine Rove At The Park has vending machines on-site. These machines provide a variety of options for both refreshments and convenience items.
Lockers
The hotel offers luggage storage and locker rooms for those who need to securely store their belongings while they go out and explore the city.
In addition to these services and facilities, Rove At The Park provides facilities for disabled guests, such as accessible rooms.
Rove At The Park Rates
The rates start from AED 399/per night.
Rove At The Park Dubai Location
Rove At The Park address is Dubai Parks and Resorts – Jebel Ali Freezone – Dubai.
Just a 20-minute drive from Al Maktoum International Airport, Rove At The Park is easily accessible and very convenient for travelers coming to Dubai.
Dubai International Airport is a 45-50 minute drive from Rove At The Park.

How To Reach
Rove At The Park can be reached by :
Rove At The Park Transfer. They can pick you up from Jebel Ali and the air for an additional charge. Just contact them before organizing the transfer.
Bus. There are a lot of buses going to Dubai Parks and Resorts (for example, Route DPR1 going from Ibn Battuta Bus Station) with a stop near the Outlet Village.
Metro. The nearest metro station is UAE Exchange Metro Station (it is 26 km away), so you will need a taxi as well to get to the hotel. Or you may go to the Ibn Battuta Metro station and find a DPR1 bus going to Dubai Parks and Resorts.
Your own or rented car. Just use Google Maps to drive to your destination. Plenty of free parking spaces are available.
Taxis are also readily available, and guests can rent a car to drive to the hotel themselves. Use Careem, Hala Taxi, Uber, or YanGo to get there,
The parking area is not underground, but there are both shaded and unshaded outdoor places .No Valet Parking is available.

Rove At The Park Reviews And Rankings
Based on most common reviews on the above-mentioned resources guests mention the following pros:
Great location: the hotel is located near several theme parks and attractions, making it convenient for families and tourists.
Friendly and helpful staff: many guests have praised the hotel staff for their excellent customer service and hospitality.
Clean and comfortable rooms: guests have mentioned that the rooms are clean and well-maintained.
Good value for money: many reviewers have noted that the hotel offers affordable rates for its amenities and location.
Family-friendly amenities: the hotel has a variety of family-friendly amenities, including a pool, playground, and indoor play area.
Delicious food options: guests have enjoyed the food at the hotel's restaurant and have praised the variety of options available.
Modern and stylish design: many guests have appreciated the hotel's modern and stylish design, which adds to the overall experience of staying at Rove At The Park.
Based on most common reviews on the above-mentioned resources guests mention the following cons:
Limited storage space: some guests have noted that the rooms are quite small and have limited storage space, which can be inconvenient for longer stays.

Far from other popular tourist destinations and the city. 

Public transport facilities are limited and far.

Few food delivery options are accessible.

Limited parking space.

Limited toiletries: some guests have mentioned that the hotel provides limited toiletries, which may not be sufficient for their needs.
As for my personal point of view, it is a great hotel for a short stay if your goal is to visit amusement parks and do some shopping.
There is everything you may need. It is stylish and modern, clean and the service is exceptional.  I would never say that it is a 3-star hotel.
However, I would mention some things you should consider. The rooms are not very spacious and there is no balcony to dry your clothes (you can do it in the shower, but it is not easy actually). The location is a bit remote, there is nothing except Dubai Parks And Resort and Outlet Village and it is quite far from other popular destinations.
And even Dubai Parks and Resorts are 2.5 km away so it would be quite a long way to get there by foot (around 30 min.), free shuttle bus or taxi is better.
In this location, it would rather have a car or use a taxi as there are few public transport options.
Sights Nearby
Motiongate Dubai: Hollywood-inspired theme park with rides and attractions based on popular movies.
Legoland Dubai: a theme park with Lego-themed rides, shows, and attractions.
Legoland Water Park: a water park with Lego-themed attractions.
Riverland:  a dining and entertainment destination.
JumpX: is an outdoor trampoline park.
Neon Galaxy: an indoor play area for kids and teens.
The Outlet Village: a shopping destination with luxury brands at discounted prices.
Photos
Videos
Conclusion and Final Thoughts
Rove at the Park is a budget-friendly hotel located near the Dubai Parks and Resorts, offering a convenient and affordable option for those visiting the attractions in the area.
The hotel boasts modern amenities and a comfortable environment, ideal for families and solo travelers alike.
One of the hotel's key selling points is its proximity to various theme parks, including Motiongate and Legoland Waterpark. Additionally, Rove at the Park is situated near the Dubai Outlet Village and just 20 minutes away from JBR Beach and Dubai Marina. This convenient location allows guests to explore a variety of attractions and experiences within a short distance.
The 579-room hotel offers a comfortable stay in a minimalist design, providing essential amenities without breaking the bank.
The hotel is also equipped with facilities such as onsite dining, a pool, and a gym, catering to the needs of various types of travelers.
In conclusion, Rove at the Park is an excellent choice for those seeking a budget-friendly and comfortable stay while exploring the attractions of the Dubai Parks and Resorts area. The hotel's strategic location, combined with its modern design and amenities, offers a pleasant and convenient experience for its guests.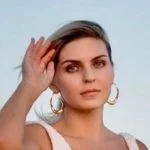 I am Anastasia, the author of this blog and a passionate and experienced traveler who resides in the UAE.
I have visited every Emirate, every popular sight, and every hidden gem.
I m here to help you make your trip to the UAE unforgettable.