In Dubai, United Arab Emirates, there is a wonderful beachside park called Mamzar Park or The Al Mamzar Beach Park. It covers a huge territory of 106 hectares.
The first of Smart Dubai Parks, Al Mamzar Beach Park, offers tourists a distinctive experience. Enjoy contemporary conveniences like "Smart Gates" that let you enter with your RTA Nol cards, skip ticket procedures, and avoid queues.
Discover "Smart Trees" or "Smart Benches" for additional ease. These stations each have Wi-Fi connections that you can use to charge your phone wirelessly. Spend a memorable day exploring all these clever features in this hidden gem!
To combat air pollution, Dubai Municipality has implemented the use of Smart Paint in this park. This innovative paint is specially made to absorb carbon dioxide from the air, resulting in a noticeable reduction of up to 20% in certain other countries.
The Al Mamzar Beach Park is also renowned for its broad sheltered beaches, beautiful waters, and lush vegetation, making it the perfect place for leisure and relaxation.
Five pristine beaches, three swimming pools, several picnic spots, green lawns, and lots of kids' play areas are all available in Mamzar Park, giving guests a load of options for a fun day out with friends or family.
The beach smart park also offers sports facilities including basketball and volleyball courts, as well as BBQ designated areas and bicycle rentals.
Visitors may take in breathtaking views of the Arabian Gulf over the greenery of the park. Al Mamzar Beach Park Dubai is a well-liked outdoor location and a great place for those seeking a respite from the city's bustle.
Moreover, It is one of the beaches that have permission for night swimming.
Washrooms: yes
Changing rooms: yes
Showers: yes
Baby changing facilities: yes
Lifeguards: yes
Umbrella rental: yes
Sunbeds rental: yes
Free WiFi: yes
Phone charging stations: yes
Prayer rooms: yes
Cafes, shops, restaurants: yes
Facilities
Here's a list of other facilities available at Al Mamzar Beach Park:
Several picnic and barbecue areas
Sports facilities such as basketball and volleyball courts, a skateboard park, bicycle rentals, and water sports including jet-ski rental
Children's play areas and small train riding
Restroom facilities
Wheelchair-accessible routes
Food stalls and coffee shops
Plenty of free external parking space
Lifeguard supervision at beaches and swimming pools
3 swimming pools for children and adults
Two Smart Oasis Centers provide shade and a solar-powered potable water generation system, a charging area for smartphones, and a cooling system
Prayer rooms
Private chalets
Jest ski rental
Bike rental
Things To Do At Mamzar Park
Beach
Five magnificent beaches – Sadaf Beach, Nouras Beach, Murjan Beach, Danah Beach, and Flamingo Beach – are located around Al Mamzar Park. There are many things to do, from unwinding on the white sand beaches and swimming in the pristine seas to taking part in thrilling watersports.
The beaches provide a variety of tables with chairs and shades. You can also rent sun loungers, beach cabins, and umbrellas. Sunbed will cost you 20 AED, the umbrella will cost 10-15 AED and the towel will cost 10 AED. For 75 AED you may rent a towel, lounger, and umbrella. You will receive 30 AED back at the end of the rental period as a towel deposit. At every seaside, lifeguards are present.
Picnic
With its five beaches, grassy lawns, and breathtaking vistas, this landscaped beach park is the ideal location for a picnic. You may fully enjoy the magnificent surroundings by having a picnic on one of the several beaches.
Here are some recommendations to help you have a pleasant picnic at Al Mamzar Beach Park:
Pick the right spot that has plenty of shade and soft sand to relax in
Prepare food and drinks beforehand or buy them in food kiosks on the territory of Mamzar Park. Pack them into coolers so they stay fresh until it's time to eat!
Bring some exciting beach activities, such as soccer, volleyball, or frisbee, to keep the youngsters entertained
Barbecue
Bring your loved ones together and indulge in a truly delicious experience at Mamzar Park! 28 stone-built barbecues next to the beach make it simple to prepare delectable BBQ while soaking in the sun's rays over calm waters.
For public use, there are grills at Mamzar Park. Bring your own wood or coal. You may get it in a shop or gas station.
Water Sports
The best place for fans of water sports is Al Mamzar, Beach Park. Anyone who enjoys surfing, wakeboarding, or jet skiing will find something to enjoy at this park. You may either bring your gear to the beach or purchase a snorkeling set from one of the many stores there.
Additionally, Al Mamzar Beach Park is well known for its jet-skiing options. The price for a 30-minute jet-ski trip begins at 80 AED.
Playgrounds
There is plenty of children's playground around the park, both shaded and unshaded.
Sports
For those wishing to be active while enjoying the outdoors, Al Mamzar Beach Park has a variety of sports facilities.
Beach cricket, beach football, badminton, and Frisbee have their own spaces in the park along with basketball and volleyball courts. White lines and nets designate the locations of the beach volleyball courts.
For those who like to jog or take a wandering stroll, visitors may also discover a jogging track and winding trails. The 4.5 km long jogging path is bordered by the rich greenery of Mamzar Park. Take in spectacular views and get fit as you cycle or run down scenic promenades and pathways along the shoreline.
Skating,  soccer, and scoring hoops
Fancy a day of sports and fun in the sun? Al Mamzar Beach Park provides something for everyone, whether you prefer roller skating, playing basketball, or football. Visit their fantastic skate park, football field, or basketball court to shoot hoops with your pals, display your abilities, or kick-flip it up!
Bicycle Ride
Embark on a bicycle trip to Al Mamzar Beach Park Dubai and discover all its wonders! For just 40 AED per 45 minutes, you can rent a single or sport bike for yourself. The deposit costs 50 AED.
The price list for other offerings:
Rental of the twin bike costs 55 AED per 45 minutes
Rental of the family 4 P bike costs 70 AED per 45 minutes
Rental of the lopifit bike costs 55 AED per 45 minutes
Along the way, you'll pass past an 8-meter-tall tower in the center of the Mamzar Park with food stalls nearby, an amphitheater, and air-conditioned bungalows you can rent if you need a break from the sweltering UAE heat. You'll undoubtedly have a blast!
Dining

Tourists repeatedly point out in their reviews the limitations of dining options. Anyway, if you're looking for a quick refueling break, Al Mamzar Beach Park boasts tasty snacks, fast food, and soft drinks, from multiple inviting snack houses, cafeterias, and kiosks providing, for instance, burgers, tea, and other refreshing drinks, ice creams, fries are perfect for satisfying your hunger along the way!
Chalets Rental
With its 15 chalets, Al Mamzar Beach Park provides a distinctive and reasonably priced experience. A bathroom, a small kitchenette (with a sink and a refrigerator), and sofa seating for up to 8 and 12 people are all included in the price of AED 150 and 200 per day, respectively, so you can unwind in luxury.
Chalets are accessible on Sunday to Wednesday from 9:00 AM to 9:00 PM but require advance reservations, Thursday through Saturday, and on legal holidays from 9:00 AM to 10:00 PM.
Swimming Pool
For a day of pool swimming, Dubai's Al Mamzar Beach Park is the ideal location. Three swimming pools are open from 9:00 AM to 8:00 PM.
You won't have to fret about the sweltering sun because they are completely sheltered at Mamzar Park.
Lifeguards near a swimming pool are always on duty to make sure everyone has a safe and enjoyable day.
The cost to use the pool is 10 AED for adults and 5 AED for kids, and there is no time limitation.
Train ride
Without becoming exhausted, explore the charm of sheltered and white sand beaches, rich green fields, and other picturesque locations! For only 2 AED, board the small scenic train for a relaxed mini-train ride around the park. Kids really like this enjoyable activity of train ride service at Mamzar Park!
Mamzar Park Entry Fee
The fee for Al Mamzar Park is 5 AED per person per day and 30 AED per car. However, it is free for people of determination and children under 2 years old.
Timings
 Sunday to Wednesday: 08:00 AM – 10:00 PM
Thursday to Saturday and on public holidays: 08:00 AM – 11:00 PM
Take note that Mamzar Beach Ladies Day is on Monday and Wednesday (only women with kids under the age of 6 are permitted).
Location

Al Mamzar Beach Park is situated in Dubai, UAE, in thein the Al Mamzar residential area, along the Al Mamzar Creek. The park is conveniently located close to the Sharjah-Dubai border on Al Mamzar Beach.
How To Reach
It may be reached in several ways:
By car: the Mamzar Beach Park is easily reachable by automobile and has plenty of free parking places. The park may be reached via Sheikh Mohammed Bin Zayed Road or Emirates Road, which is close to the Dubai-Sharjah border.
By metro: Al Qiyadah on the Green Metro Line is the nearest metro station to Mamzar Park. Visitors may then take a cab from there or take a 6 km walk.
By bus: Al Mamzar Beach Park is accessible via the C28, C12, and C10 bus routes. Visitors can research the RTA bus schedules and make travel arrangements if necessary.
By taxi: There are many taxis available in Dubai, making it easy to take one to get to the park. The RTA Dubai app, Careem, or Uber allows users to either reserve a taxi or hail one on the street.
Rules
The rules for visiting Al Mamzar Beach Park are as follows:
Smoking is not permitted
No drugs or alcohol are allowed
You cannot grab your pets to the beach park
BBQ grills must be used carefully and are only permitted in certain locations.
Visitors are not permitted to make noise or play loud music that might annoy others
Only in the approved locations is swimming permitted, and guests must always abide by the lifeguard's directions
Visitors are urged to properly dispose of their trash in the designated containers situated around the Mamzar Park
The park's dress code, which mandates modest swimwear for all pools and beaches, must be followed by all visitors
Tips
Don't forget to keep in mind these essential tips to make your trip to Mamzar Park enjoyable and unforgettable.
Pack lots of water to ensure that you and your family stay hydrated.
Bring sunscreen lotion as well for additional sun protection.
If you have a day of snorkeling planned, don't forget to bring the appropriate gear!
Choose weekdays if possible as it is less crowded.
Finally, clothing should be light and comfortable. Nothing ruins a good time like an uncomfortable outfit!
F.A.Q.
What are the opening hours of Al Mamzar Beach Park in Dubai?
Sunday to Wednesday: 08:00 AM – 10:00 PM.
Thursday to Saturday and on official holidays: 08:00 AM – 11:00 PM.
What kind of facilities does Al Mamzar Beach Park offer?
The following facilities cater to visitors of all ages and interests, making Al Mamzar Beach Park Dubai an ideal destination for a fun day out with friends or family:
* 4 beaches and 3 pools.
* Sports, restrooms, and changing facilities.
* Playgrounds for children.
* Free parking zone.
* Smart chairs, gates, and containers.
* Lifeguard service.
* 15 private chalets and so on.
Are there any restrictions for using the park's beach area?
No alcohol, smoking, drugs, pets (only service ones can accompany), loud music, or noise are allowed using the park's beach area. No men and boys older than 6 years on Mondays and Wednesdays at Mamzar Park.
What are the entry fee fees at al mamzar beach park?
5 AED per person per day and 30 AED per car.
There's free entry for people of determination and children under 2 years.
When is ladies' day at Al Mamzar Beach Park?
Mondays and Wednesdays are ladies' days at Al Mamzar Beach Park.
Are dogs and other pets allowed at  Al Mamzar Beach Park?
No, dogs and other pets are not allowed at Al Mamzar Beach Park. Only service animals may be admitted to the park.
Is camping allowed?
Yes, day camping is allowed.
Reviews
The most frequently mentioned pros and cons of Al Mamzar Beach Park Dubai are:
Pros:
Huge and well-maintained park
Clean beaches with soft white sand
Ideal for all family members and nature lovers
Less crowded than other popular parks and beaches
Free external parking
Enough places for sitting and workout
Pristine greenery areas
It has a large open amphitheater
Nice views for photo shooting
Great kid's play area
All the needed facilities are available
Very good for families with small kids
Cons:
The BBQ area and benches need to be upgraded
Far from the bus and metro station
Few dining options
Snorkelling equipment rental is not available
Internal parking is paid
Photos
Videos
Al Mamzar Beach Park is one of the most popular beach parks situated in the Al Mamzar district
,
an outstanding location whether you are a single tourist searching for overwhelming views of nature, a family with youngsters, or a group of buddies.
It has plenty to offer everyone thanks to its selection of swimming pools and outdoor activities and amenities including skating, bicycle riding, BBQ or grassy picnic areas or just relaxing under the chalet or umbrella.
This park has everything you need for a fun experience, whether you're searching for a relaxing day in picnic areas near the lush green fields or an adventurous day. Therefore, come on and enjoy yourself at Mamzar Park!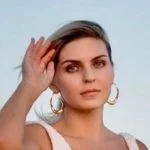 I am Anastasia, the author of this blog and a passionate and experienced traveler who resides in the UAE.
I have visited every Emirate, every popular sight, and every hidden gem.
I m here to help you make your trip to the UAE unforgettable.