SeaWorld Abu Dhabi, the newest spot on Yas Island, assures you can have a unique underwater adventure. Eight aquatic ecosystems in this five-story, 183,000 square meters indoor aquatic Life Theme Park transport you to different planets.
Explore themed attractions and meet 150 different kinds of marine creatures, including playful sea turtles and manta rays. Additionally, take part in interactive displays, experience exhilarating rides, and even see reptiles, amphibians, and invertebrates. Don't forget to get a themed memento from the shops or treat yourself to some delectable food alternatives.
A unique 8,602 square meter building, committed to marine rehabilitation and research, is also brought to life thanks to Yas Seaworld Research and Rescue Center.
Facts About Seaworld
Here are some key facts about Marine Life Theme Park on Yas Island Abu Dhabi:
Suggested Duration: 3-6 hours
SeaWorld Yas Island Abu Dhabi is the only one SeaWorld park to be built outside of the USA.
SeaWorld in numbers:
– With a total area of more than 183,000 square meters, the intriguing and substantial SeaWorld project got underway in 2018
– More than 150 different types of creatures of the sea call around 58 million liters of water that make up this aquatic marvel home
– 8 educational and interactive zones
– 13 stores selling apparel, toys, and gifts, for instance, cute penguins and dolphins as soft toys
– 35 immersive experiences, cutting-edge attractions, and exhilarating rides that highlight the beauties of the ocean
– 17 food places providing Asian, Arabic, and Italian cuisine, snacks, sweets, fresh drinks
Partnership with Miral: SeaWorld Parks and Entertainment and Miral, a renowned UAE-based developer of leisure and entertainment attractions, collaborated on the project.
Focus on conservation and education: Marine life protection, marine research, and teaching will be the focus of SeaWorld Abu Dhabi in keeping with contemporary standards.
The park is the first in the MENA area to receive Global Humane accreditation.
Sustainable design: Seaworld is designed with sustainability in mind, incorporating features like solar panels and water-saving technologies to minimize its environmental impact.
What Is Inside SeaWorld Abu Dhabi
Eight themed areas at SeaWorld Abu Dhabi highlight the marvels of the waters across the globe.
In the cutting-edge displays, guests can interact closely with magnificent marine life from all over the world, including the tropical and polar regions.
In addition to the fascinating animal demonstrations and engaging shows, there are a variety of thrilling attractions and arcade games, tasty food choices, and interesting shops to explore.
Come dive into our review and discover the endless wonders of the ocean inside SeaWorld Abu Dhabi!
One Ocean
One Ocean realm, which connects all described below realms and provides an educational experience with a captivating center stage of 360-degree media, is the park's focal point.
One Ocean realm is where you can also find the Animal Care Centre and can see knowledgeable vet staff and other animal care specialists at work.
One Abu Dhabi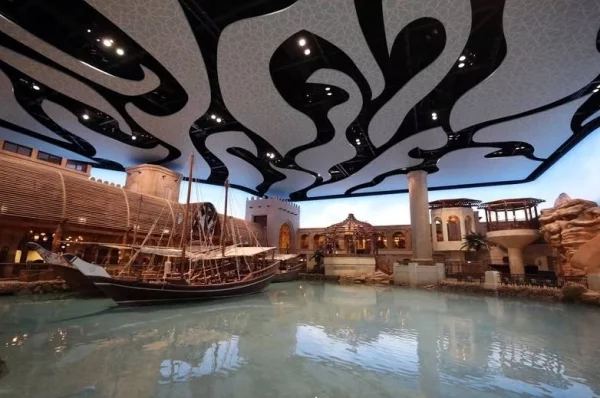 The long history of Bedouin families involved in pearl selling is highlighted in Abu Dhabi Ocean. The Arabesque architecture, which includes fort-like structures and a copy of Abu Dhabi's Mina Port, will thrill you.
Two live performances are available at the Naham Theatre: one narrates the interesting tale of pearl digging, while the other features lovely mermaids and dugongs.
You will come across a variety of stunning and enthralling species as you travel across Abu Dhabi Ocean realm, including the gentle giants known as dugongs.
Be inspired by how elegant sea turtles soar beyond the roots of mangroves and be amazed by how effortlessly intriguing sea snakes move. Discover the mysterious bamboo shark, which has a distinctive snout, and keep an eye out for the magnificent rays that glide through the water of the Abu Dhabi Ocean.
Rocky Point
Rocky Point resembles a secret, hidden cove, and is home to a variety of beautiful birds as well as amazing sea lions, harbor seals, and Asian small-clawed otters.
By using cutting-edge technology to replicate marine mammals' marine life ecosystems, SeaWorld Abu Dhabi puts the welfare of the animals first. To deliver the most authentic experience possible, their knowledgeable crew carefully analyzes the water currents, wave motions, and lighting conditions.
The sophisticated lighting system, which mimics natural sunshine and seasonal light cycles, will make you feel as though you've been transported to a new universe.
Pretzel Point within Rocky Point offers a range of delectable sweet and savory snacks to help sustain you for the remainder of your journey if you need a break throughout your trip.
MicroOcean

Here in the park's "Underworld Playground," guests may visualize themselves as plankton in the vast ocean.
Their interactive experiences and child-friendly thrilling rides are designed to offer delightful thrills to adults and children alike.
Control the Turtle Twist ride's motion as you glide across MicroOcean's fantastical world like a sea turtle.
As you glide effortlessly down the water column on the Jelly Plunge, you'll feel like a marine creature. Your motions will resemble those of an octopus or a jellyfish, making you genuinely feel like one with the water.
On the Eel Racer trip through bright underwater surroundings, be ready for an exciting adventure as you dart and slither like a huge eel.
Explore the stunning scenery and marine animals of MicroOcean's world on the Explorer's Sea Base or climb the huge seaweed at MicroOcean on the Kelp Climb.
Tropical Ocean
Tropical Ocean realm is the largest one of the eight at SeaWorld Abu Dhabi! Get ready to be transported to the tropical wonderland of the Amazon rainforest, complete with lush greenery, towering banyans and palm trees, and an abundance of natural light pouring through floor-to-ceiling windows.
Playful dolphins, captivating rays, and brightly colored tropical fish will mesmerize you as they glide across the lagoon's crystal-clear waters of the Tropical Ocean realm. Observe tropical birds, such as the magnificent macaw, and enjoy their vivid colors.
The Manta Coaster is the highlight of the Tropical Ocean. You will experience an incredible journey beneath an aquarium on this indoor-to-outdoor rollercoaster as it transports you from the inside pavilion to the outside waterscape.
Arctic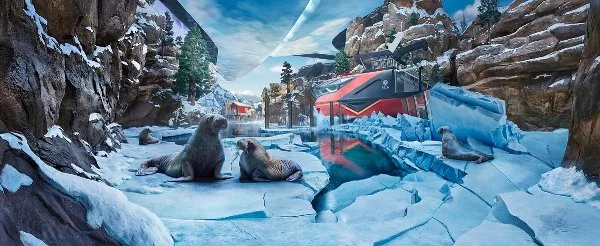 The Arctic Realm is that place where you can explore the fascinating world of walruses, sea otters, puffins, and coldwater fish. Immerse yourself in the atmospheric temperatures and light cycles of the region and discover its enchanting secrets.
Make it a point to check out the technologically advanced Ahmed Ibn Majid Research Vessel, the walrus habitat, and the breathtaking Hypersphere 360-degree journey.
You'll have the impression that you're taking an unforgettable sea voyage thanks to its immersive multimedia technologies.
Additionally, there is a store where you can buy one-of-a-kind souvenirs that were inspired by the magnificent Arctic nature.
Antarctica
Witness the six kinds of penguins that call Antarctica home, all of which survive in some of the most extreme circumstances on the planet. Come see the unique place, the equipment located here simulates the changing seasons and offers these fascinating species the ideal habitat.
While you're here, don't pass up the chance to explore Polar Pier, an outstanding retail area, or indulge in a meal at a restaurant that offers breathtaking views of the sight.
To slide fast, play with different interactive elements, and climb the net mountains the youngsters ought to come join Penguin Play!
Endless Ocean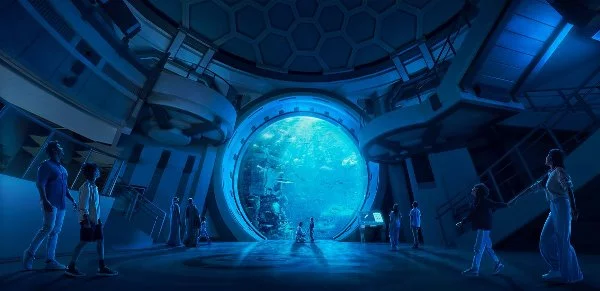 You'll find the Endless Ocean realm has all the majesty and breadth of waters out there.
More than 68 thousand creatures, including schools of fish and Crustacea, 9 distinct species of sharks, 6 different ray species, and moray eels, are housed in the marine life tank. Discover the wonder of eight various environments, each of which offers a fascinating viewpoint on marine life.
A diving experience with schools of fish and an underwater tour of the enormous aquarium will also soon be available in the realm.
Opening Date
SeaWorld Abu Dhabi officially opened on the 23rd of May, 2023.
Timings
SeaWorld Abu Dhabi is open every day from 10:00 AM to 6:00 PM.
Where To Buy Tickets
GetYourGuide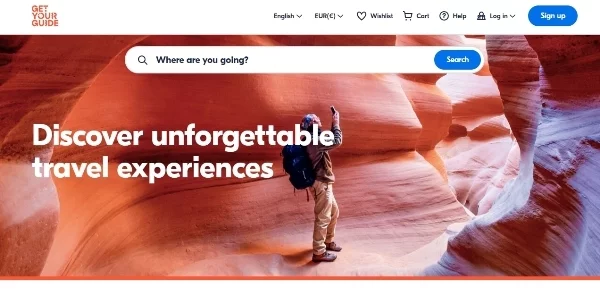 4.4 rating and more than 20 235 reviews on Trustpilot
Reserve now & pay later
Free cancellation before 24 hour
Transfer (Optional for some tickets)
Regular promotions
24/7 support
Available in 23 languages and 40 currencies
RaynaTours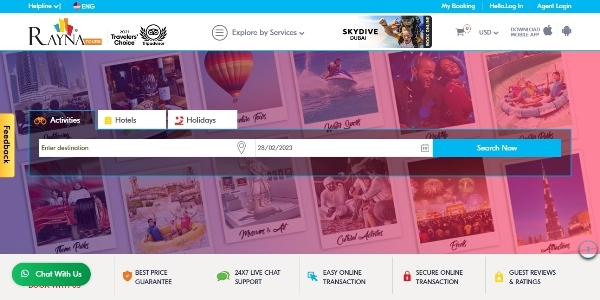 4.9 rating and more than 20 802 reviews on Trustpilot
Free cancellation before 24 hours
Pick up & Drop Back Service (Optional)
24/7 Online help
Best Price Guarantee
Klook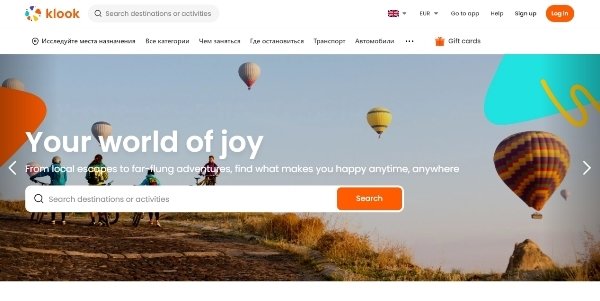 3.3 rating and more than 4446 reviews on Trustpilot
Free cancellation before 24 hours
24/7 customer service
Guaranteed best prices and offers
Tickets Options
Location

On Yas Island, next to Yas Mall and Yas Parks 1 and 2, it's the location of Seaworld Abu Dhabi.
How To Reach
There are several ways to reach SeaWorld Abu Dhabi:
Take one of the no-charge buses that run between Dubai and Yas Island and leave from the Sheraton Mall and Deira City Center of the Emirates Hotel. You can ride for free by presenting your E-tickets or Vouchers.
Take the free buses that stop at CLYMB, Yas Waterworld, Ferrari World, and Warner Bros. World Abu Dhabi.
Catch one of the free Yas Express shuttle buses.
For people using a bus, the nearest bus station is Al Maha St / Gateway Park South 2.
Additionally, it is easily accessible by automobile and taxi, and there are plenty of parking spaces available.
Tips
Here are some general tips for visitors to make the most of their visit:
Plan ahead: Research the attractions and experiences available at SeaWorld before your visit. Create a plan or itinerary to ensure you cover all the must-see exhibits, shows, and rides. Or use our guide!
Arrive early: Arriving early will help you avoid long queues and large crowds, allowing you to experience more attractions in a shorter amount of time.
Check the weather: when visiting Abu Dhabi, be sure to check the weather forecast and pack appropriately because it may become very hot there at certain periods of the year.
Follow the rules: you must present yourself in a way that is appropriate for a family theme park and consistent with UAE culture and values.
Capture memories: Bring a camera or smartphone to capture memorable moments from your visit. Remember to be respectful of the animals and follow park guidelines regarding photography. Commercial photography is prohibited.
F.A.Q.
Is SeaWorld Abu Dhabi open?
What is the budget of SeaWorld Abu Dhabi?
$1.2 billion was spent on the creation of the project and the building site.
What animals are at SeaWorld Abu Dhabi?
At Seaworld Abu Dhabi you can meet walruses, dolphins, seals, sharks, sea lions, rays, dugongs, penguins, flamingos, macaws, puffins, Asian small-clawed otters, turtles, eels, fish (various species), invertebrates (such as octopuses, jellyfish, and sea anemones).
Why Is SeaWorld Abu Dhabi Worth Visiting?
Here are some arguments for visiting SeaWorld Yas Island:
* Experience education and fascinating entertainment all in one place! Spend time at the facility where you may see and converse with qualified vets and animal care professionals.
* Be amazed by the one-of-a-kind 360° multimedia installation.
* Don't pass up the chance to see the odd Dungong, we're sure you've never seen such a fat-headed creature!
* Young ones will love exploring exciting games and rides like Turtle Twist, Explorer's Sea Base, Octozoom, Jelly Plunge, Eel Racer, Launch Bay, and so on.
* It provides a wide range of thrilling live performances and activities aimed towards enjoyment and entertainment. A fascinating voyage through the history of swimming in the Arabian Gulf will be presented, along with concerts including scientific experiments and costumed acrobatic acts. Even robotic fish can perform for you, which is an amazing sight. You'll also be intrigued by juggling with strange things.
Will there be orcas at SeaWorld Abu Dhabi?
The Marine Life Theme Park doesn't have killer whales or orcas.
How much do SeaWorld Abu Dhabi tickets cost?
Each entrance option is made to meet your specific requirements.
If you're planning on visiting the park just once, consider getting a same-day ticket for engaging in thrilling rides and attractions. Adults must pay 375 AED, and the kids' ticket costs 290 AED.
The price of the ticket, which grants entrance to any of the four theme parks nearby, including SeaWorld Abu Dhabi, for 14 days, is 675 AED, making it an affordable option for those who wish to spend more time on Yas Island. If you plan to come frequently, there are also annual passes available, from silver to diamond, that may be used at other Yas Island theme parks.
Can I purchase same-day tickets to SeaWorld Abu Dhabi
Sure, you can. Adults may participate in the excitement for just 375 AED, while kids under 1.1 meters can take part in the experience for just 290 AED.
What is the best time to visit SeaWorld Abu Dhabi?
We advise you to go early when it's cooler and you'll have plenty of time to explore all the wonders of this magnificent location.
Reviews
There are 125 reviews published by Google users. We summarized the most frequently noticed pros and cons.
Pros:
A huge parking area
Plenty of marine animals
Friendly staff, knowledgeable about each realm
Thorough security check
Kid-friendly attractions
Fine dining options offering international cuisine, snacks, sweets, drinks
If you have an annual pass for Yas Island attractions, you can add SeaWorld Abu Dhabi by upgrading your ticket.
Cons:
Pricey ticket options for family
Photos
Videos
Its enlightenment goals and sustainable design set SeaWorld Abu Dhabi distinct from other marine parks and in line with contemporary standards. Guests can anticipate a wide variety of experiences full of suspense and joy, animal presentations, exhilarating rides, and cutting-edge attractions that highlight the beauties of the vast ocean.
SeaWorld Abu Dhabi, situated on Yas Island with other well-known sites like Ferrari World, Warner Bros. World, and Yas Waterworld, will further enhance the island's standing as a top entertainment destination.
Families, tourists, and marine animal fans will all find the region's first and biggest Marine Life Theme Park, SeaWorld Abu Dhabi to be an amazing experience because of its distinctive offers and dedication to the preservation of marine life.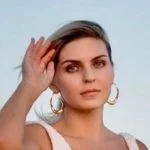 I am Anastasia, the author of this blog and a passionate and experienced traveler who resides in the UAE.
I have visited every Emirate, every popular sight, and every hidden gem.
I m here to help you make your trip to the UAE unforgettable.