Dubai has ambitious plans to establish a fully operational flying taxi service by 2026, making it the leading city in the field of airborne transportation.
The CEO of Skyports, which builds the infrastructure for these aerial taxis to land, reportedly told the Khaleej Times, an English-language newspaper based in the United Arab Emirates, that he believed the city would be the first in the world to integrate a "fully-developed network" of flying taxis into its public transportation system.
Skyports has partnered with Joby Aviation to create eVTOLs, or electric takeoff and landing vehicles, to promote this idea.
According to Skyports, the first landing sites will connect four of Dubai's most popular and populous areas, providing high-speed, zero-emissions connectivity. Near the Palm Jumeirah, Dubai Downtown, Dubai Marina, and Dubai International Airport, four landing sites will be constructed.
The vertiport design concept by Skyports was authorized at the World Government Summit in Dubai back in February of this year.
Aerial taxis would have a top speed of 300 kph and a maximum range of 241 kilometers. It has room for a pilot and up to four passengers.
The flying taxi, according to Duncan Walker (CEO Skyports), will cut the normal travel time from DXB to Palm Jumeirah during peak hours from 45 minutes to six minutes, plus an extra 10 minutes at the vertiport. Walker explained this to the audience and transportation experts on Wednesday.
He went on to say that flying taxis will have a number of benefits in addition to saving time as compared to terrestrial transportation. Aerial taxis will reduce traffic on the ground and operate with no carbon emissions.
By reducing traffic and pollution in big cities, electric-powered small aircraft with quieter propellers than conventional helicopters are expected to become a $150 billion market by 2035.
Source: https://www.khaleejtimes.com/uae/transport/dubai-flying-taxis-to-be-fully-operational-by-2026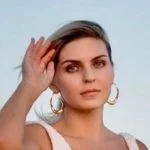 I am Anastasia, the author of this blog and a passionate and experienced traveler who resides in the UAE.
I have visited every Emirate, every popular sight, and every hidden gem.
I m here to help you make your trip to the UAE unforgettable.