CE LA VI Dubai is the ideal location if you're searching for an opulent eating and entertainment experience in Dubai. This renowned location offers a breathtaking view of the glittering Dubai cityscape.
For anyone wishing to experience the finest of Dubai's nightlife and eating scene, CE LA VI is a must-visit. It offers first-rate hospitality, a modern cuisine of Southeast Asia, and a party atmosphere.
Whether you're planning a romantic dinner for two, a business meeting, or a reunion with friends, CE LA VI Dubai has something for everyone.
The restaurant features a lunch set menu curated by Chef Howard Ko, offering a three-course meal that you can enjoy while taking in the unparalleled views of the city.
The restaurant also offers a range of other dining options, including a la carte, sharing, brunch menus, as well as a bar and lounge area where you can enjoy drinks and light bites.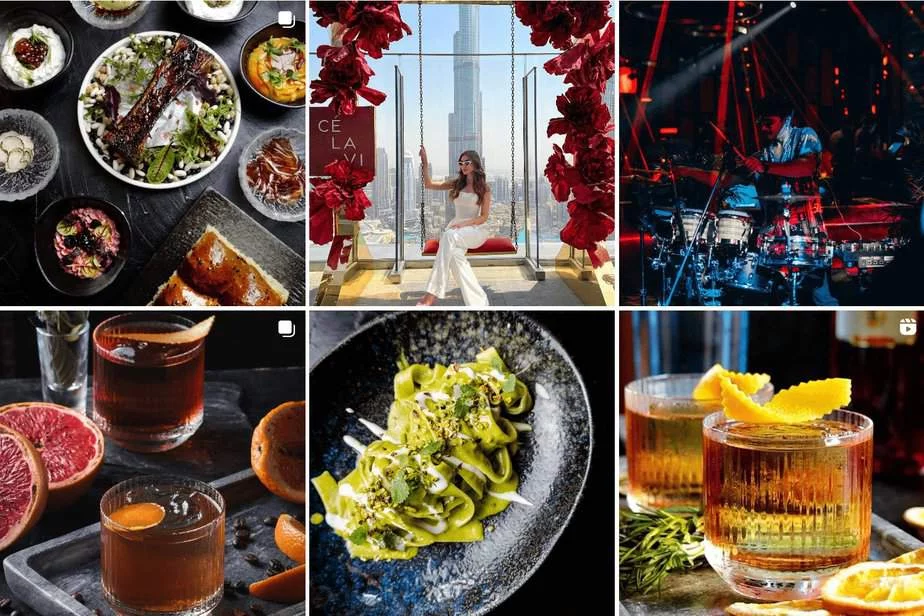 About Ce La Vie Dubai
Cuisines: Contemporary, Asian
Price: Fine dining
Dress code: Elegant
Tripadvisor: 4.5 (849 reviews)
Google Maps: 4.3 (3,179 reviews)
The name of this fashionable restaurant group is inspired by the popular French phrase "C'est la vie," which means "that's life."
The restaurant's Southeast Asian cuisine is influenced by the flavors of Thailand, Indonesia, and Japan, among other countries. Chef Howard Ko, who has earned a Michelin star, curates the menu, which gets inspiration from the region's creative legacy.
In addition to the restaurant, CÉ LA VI also has a SkyBar, Club Lounge, and Pool Deck, each with its own unique party atmosphere. Whether you're looking for a romantic night out or a fun evening with friends, you'll find what you're looking for at CÉ LA VI.
CE LA VI is wheelchair accessible and welcomes guests of 7 years and older. However, if you're under 21, you won't be able to enjoy the bar area including Pool Deck, Club Lounge, and SkyBar. Reservations are recommended, and you can even pay with cryptocurrency if you prefer.
 

View this post on Instagram

 
Awards Of Ce La Vie Dubai
CÉ LA VI Dubai was awarded as the Middle East's Leading Hotel Rooftop Restaurant & Bar 2020 according to World Travel Awards.
Also, the voters and the What's On 2022 Awards committee selected CÉ LA VI Dubai as their favorite business lunch location in 2022.
In addition it got an award for Highly Commended Favourite Brunch at What's On 2023 Awards.
Moreover Ce La Vie won Fact Dining Awards Dubai 2022 .
Ce La Vie Dubai Menu
The menu at CE LA VI Dubai is varied and creative, fusing modern Asian cuisine with tastes from across the world. The chief chef meticulously selects the menu, which offers a variety of delicacies meant to tempt the palate.
A wide variety of meals with Asian influences are available for dinner, with an emphasis on using fresh, regional products. It offers a variety of appetizers, salads, soups, grilled meats, sushi, and sashimi.
 

View this post on Instagram

 
One of the restaurant's signature dishes and a favorite among diners is the Miso Marinaded Cod Kushiyaki.
Other recommended dishes include Icon Wagyu Beef Tenderloin,  Roasted Rock Lobster, Magret Duck Breast, and Roasted Diver Scallops.
The restaurant also offers an extensive drinks menu, including innovative cocktails, premium spirits, and international wines.
Overall, CE LA VI Dubai offers a unique and innovative dining experience with something to suit every taste and preference.
Offers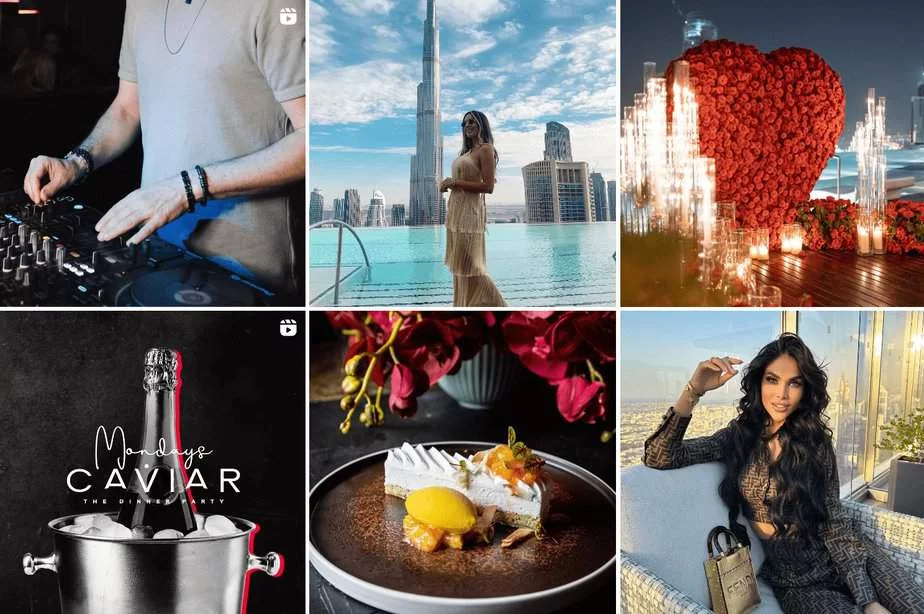 Cé La Vi Dubai offers a variety of amazing deals that you can enjoy with your loved ones. Here are some of the offers that you can take advantage of:
Lunch Set Menu
If you're looking for a delicious lunch option, then Cé La Vi Dubai has got you covered. They offer a three-course lunch set menu that is curated by Chef Howard Ko. You can enjoy this amazing menu while taking in the unparalleled views of the city from level 54.
With prices starting at AED 140, you can taste the roasted salmon or chicken, burrata salad, sorbets, etc. This offer is available from Monday to Friday, from 12 PM to 3 PM only.
Brunch on 54
Enjoy exceptional cuisine and drinks like soft ones (390 AED), rose wine (590 AED), house (490 AED), or champagne (690 AED) while taking in the breathtaking view of the Dubai skyline from level 54. This offer is perfect for spending a Saturday afternoon with your loved ones. Make sure to book your table in advance to avoid any disappointment.
Splash Ladies Night
Gather your girlfriends and celebrate a night to remember at Cé La Vi. Every Tuesday, ladies can enjoy unlimited house beverages for only 150 AED at Club Lounge while taking in the stunning views from the terrace. This offer is available from 10 PM to 2 AM.
Flavourful Shisha
Cé La Vi offers a daily wide range of shisha flavors at their Pool Deck from 12 PM to 2 AM. The classic shisha, priced at AED 250, is perfect for those who enjoy a traditional smoking experience.
For those seeking a more refined taste, their premium shisha, priced at AED 350, is the perfect choice. And if you're looking for something truly extraordinary, their exclusive flavor range, priced at AED 900, is sure to impress even the most discerning shisha connoisseur.
Buenavista Sundays
Experience the ultimate Sunday session at Cé La Vi. Enjoy live Cuban music, amazing drinks, and delicious food while taking in the stunning views of the city. This offer is available from 9 PM to 11 PM every Sunday.
Caviar Mondays
Indulge in the ultimate luxury dining experience at Cé La Vi. Every Monday, you can enjoy a special menu that features Caviar as the star ingredient. This is the perfect offer for those who want to indulge in something truly special.
Summer Tasting Menu
Experience the flavors of summer with Cé La Vi Dubai's special Summer Tasting Menu.
This menu features a variety of dishes that are inspired by the flavors of summer, and it is available for 390 AED per person for a limited time only: Sunday to Thursday from 6 PM to 11 PM.
Try Tomato Salad, Lightly Torched Scallop Crudo, Pistachio Housemade Tagliatelle, Wagyu Brisket, Passion Basil Sorbet, and Coconut Rice Pudding this summer.
Private Events and Proposal Packages
Ce La Vi is the perfect venue for private events and special occasions. They offer a variety of packages that are tailored to your needs, including proposal packages that are perfect for those who want to pop the question in a truly special way. Contact them via [email protected] to learn more about their private event packages.
Pre-Order Cakes and Bouquets
For a special occasion, Cé La Vi provides what you need, whether you're searching for a stunning bouquet or a spectacular dessert.
You can pre-order flowers and a cake that is tailored to your needs, whether it's for a birthday, anniversary, except wedding purposes. Note that the cost of the bouquet starts from 500 AED.
With all these amazing offers, Ce La Vi is the perfect destination for those who want to indulge in something truly special.
Every day Ce La Vi asks for a minimum purchase of AED 500 per person to make a reservation, as well as for the reservations after 6 PM at their pool deck. A 20% advance payment is additionally necessary to reserve a table for groups of 7 to 14 persons.
Opening Hours
The restaurant is open every day for lunch and dinner.
Lunch is served from 12:00 PM to 4:00 PM, and the Lunch Set Menu is available from Monday to Friday from 12:00 PM to 3:00 PM.
Dinner starts at 6:00 PM and ends with the last order at 12:30 AM.
Pool Deck is open from 12:00 PM to 2:00 AM, SkyBar from 12:00 PM to 2:00 AM, Brunch at Club Lounge from 12:30 PM to 4:00 PM every Saturday, and Club Lounge opens its night doors from 6:00 PM to 3:00 AM.
If you're planning to make a reservation, you can do so by calling +971 4 582 6111. It's always a good idea to make a reservation in advance to ensure that you get a table at your preferred time.
Location

CÉ LA VI is located on Level 54 (220 meters above sea level) of the Address Sky View Hotel, which is situated in the heart of Downtown Dubai. The hotel is just a stone's throw away from some of Dubai's most famous landmarks, including the Burj Khalifa and the Dubai Mall.
The Address Sky View Hotel is conveniently located just 15 minutes ride from Dubai International Airport, 15 minutes walk from Burj Khalifa making it easily accessible for both locals and tourists.
If you're driving, there is ample parking available at the hotel and complimentary valet parking service if you spend 150 AED at least.
One of the most impressive features of CÉ LA VI Dubai is its magnificent vistas of the glistening Dubai skyline. From the restaurant, you can enjoy panoramic views of the city, including the Dubai Creek Tower.
Whether you're seated inside or outside on the pool deck, you'll be able to take in the stunning views while enjoying your meal or drinks.
Check out one more breathtaking experience – Dinner in the Sky.
Reviews
Based on the reviews on Google Maps and Tripadvisor, here are some of the most mentioned pros and cons of CÉ LA VI Dubai:
Pros:
Excellent service and attentive staff.
Great views of the city and Burj Khalifa.
Beautiful and luxurious ambiance.
Spacious and comfortable seating arrangements.
Cons:
Expensive prices.
Loud music can make it difficult to have conversations.
Some guests have reported slow service during peak hours.
Frequently Asked Questions
How expensive is CeLaVi Dubai?
Cé La Vi Dubai is considered to be a luxury lifestyle and dining destination. As such, the prices can be on the higher end. The cost of dining at the restaurant can vary depending on what you order. The lunch option starts from 140 AED, but a 3-course meal can cost around 600-750 AED per person, excluding service charges. However, the prices can be worth it for the stunning views and delicious food.
What do you wear to Ce La Vie?
Cé La Vi Dubai has a dress code that is elegant. This means that you should avoid wearing athletic wear, flip-flops, beachwear, and shorts. Men should wear long pants and closed-toe shoes, while women can wear dresses, skirts, or pants with a nice top. It's important to dress appropriately to ensure that you are not turned away at the door.
Does the restaurant need reservations?
It is recommended that you make a reservation if you plan to dine at Cé La Vi Dubai. The restaurant can get quite busy, especially during peak hours. You can make a reservation by calling the restaurant or by visiting their website at celavi.com.
Who is the owner of CeLaVi?
Cé La Vi Dubai is owned by the L Catterton Asia group, which is a private equity firm that specializes in consumer brands. The group has invested in a variety of companies, including luxury fashion brands and restaurants. The Dubai location of Cé La Vi is just one of the locations around the world, including in cities like Tokyo, Singapore, and Taipei.
Photos
Videos
If you're looking for a luxurious dining and entertainment experience in Dubai, Cé La Vi is definitely worth checking out. With its stunning views, impeccable service, and contemporary Asian cuisine, it's no wonder that this restaurant has received such high praise from both locals and visitors alike.
One of the standout features of Cé La Vi is its location. Situated on the 54th floor of the Address Sky View Hotel, the restaurant offers breathtaking views of the city skyline, making it the perfect spot for a romantic dinner or a night out with friends.
At Cé La Vi, they cater to all your dining needs, whether it's an intimate dinner for two or a grand celebration with family and friends. Their three-course lunch menu is a perfect way to indulge in a sumptuous meal while enjoying the stunning views of the city.
The extensive wine list is carefully curated to complement your meal, while expert mixologists craft creative cocktails that are sure to tantalize your taste buds. With so many options to choose from, you're sure to find something that suits your palate at Cé La Vi.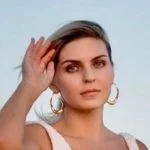 I am Anastasia, the author of this blog and a passionate and experienced traveler who resides in the UAE.
I have visited every Emirate, every popular sight, and every hidden gem.
I m here to help you make your trip to the UAE unforgettable.