Caesars Palace will be replaced by Banyan Tree Dubai, which will also go through extensive renovations.
According to official sources Sébastien Bazin, Chairman & Chief Executive Officer Accor, signed the agreement with Amit Kaushal, Group Chief Executive Officer of Dubai Holding on the 13th of September 2023.
We're excited to share that we've signed an agreement with @Accor Group's Ennismore and Banyan Tree Group for a multi-phase project on Bluewaters.#DubaiHolding #Ennismore #EnnismoreBluewaters #ForTheGoodOfTomorrow #Portfolio pic.twitter.com/0Msx4yg7SJ

— Dubai Holding (@dubaiholding) September 13, 2023
The reopening of Banyan Tree Dubai is planned for November 2023. This will introduce the Emirate to the brand's renowned Asian-inspired premium hospitality.
The new resort will include 179 rooms, including 30 suites and a brand-new four-bedroom house with its own entrance, pool, and beach.
Also, it will have a Banyan Tree Spa with its own reception, relaxation area, gym, indoor and outdoor yoga spaces, designated F&B space, private mini-rainforests, hydrotherapy pools, and treatment rooms.
In addition to 96 individual villas with one, two, three, or four bedrooms and access to the hotel's amenities, the resort will contain five restaurants and bars.
 

Посмотреть эту публикацию в Instagram

 
The new hotel will be run by Banyan Tree Group and Ennismore in accordance with a long-term strategic partnership agreement between Accor and Banyan Tree Group agreed in 2016. This arrangement will be modeled after the operating strategies used by Banyan Tree La Cigale Doha in Qatar and Banyan Tree AlUla in Saudi Arabia.
In 2018, Caesars Palace debuted in Dubai with the intention of building a casino. According to Accor, the Banyan Tree initiative is the first of numerous planned joint ventures with Dubai Holding.
Source: https://www.businesstraveller.com/business-travel/2023/09/13/new-banyan-tree-property-to-replace-caesars-palace-dubai/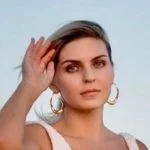 I am Anastasia, the author of this blog and a passionate and experienced traveler who resides in the UAE.
I have visited every Emirate, every popular sight, and every hidden gem.
I m here to help you make your trip to the UAE unforgettable.