The Museum of the Future in Dubai is a one-of-a-kind experience that welcomes people of all ages to explore and shape our shared future. Located in the Financial District of Dubai, UAE, this revolutionary museum has three main elements: green hill, building, and void.
Founded by the Dubai Future Foundation, it is an exhibition space for innovative and futuristic ideologies, services, and products.
You can take a two- or three-hour tour divided into five exhibits located on different floors: OSS Hope (Orbiting Space Station), Heal Institute, The Lab, The Library, and The Observatory.
Each area is focused on future technology in a variety of sectors, including public services, health care, and climate change.
With its stunning architecture that can be seen from the main road day or night, the Museum of the Future offers an unforgettable journey through possible futures that will bring hope and inspiration for the future world to all who visit.
Below you will learn all the information you need before your visit: what to expect, timings, location, how to reach, tips, and Museum Of The Future ticket rates.
What To Expect
Below you can find a list of things you should definitely see in the Museum of the Future.
Space Station. At the Museum of the Future, one of the most exciting and memorable exhibits is the OSS Hope (Orbiting Space Station). The experience begins with a simulated trip to outer space, where guests can explore an interactive environment that replicates what life would be like in a future space station. You will see futuristic Dubai video as well. It is level 5.
The DNA Library. Explore over 2,400 species in the stunning DNA library exhibit! Admire these creatures up close through glass cases and discover fascinating facts about mammals, angiosperms, annelids, and mollusks. Get ready for a unique and immersive experience as you "collect" a few species and use them in the next exhibition to see how they could heal the ecosystem. It is level 4.
Al Waha. Experience the restorative powers of movement and meditation at Al Waha, a spa with a futuristic flair. As soon as you arrive, you'll be greeted by a high-tech hand sanitization system reminiscent of a modern water fountain. Then, step onto the digital floor and feel as though you're strolling along a sandy beach, thanks to the specially designed carpet. Get ready to feel revitalized like never before. It is level 3.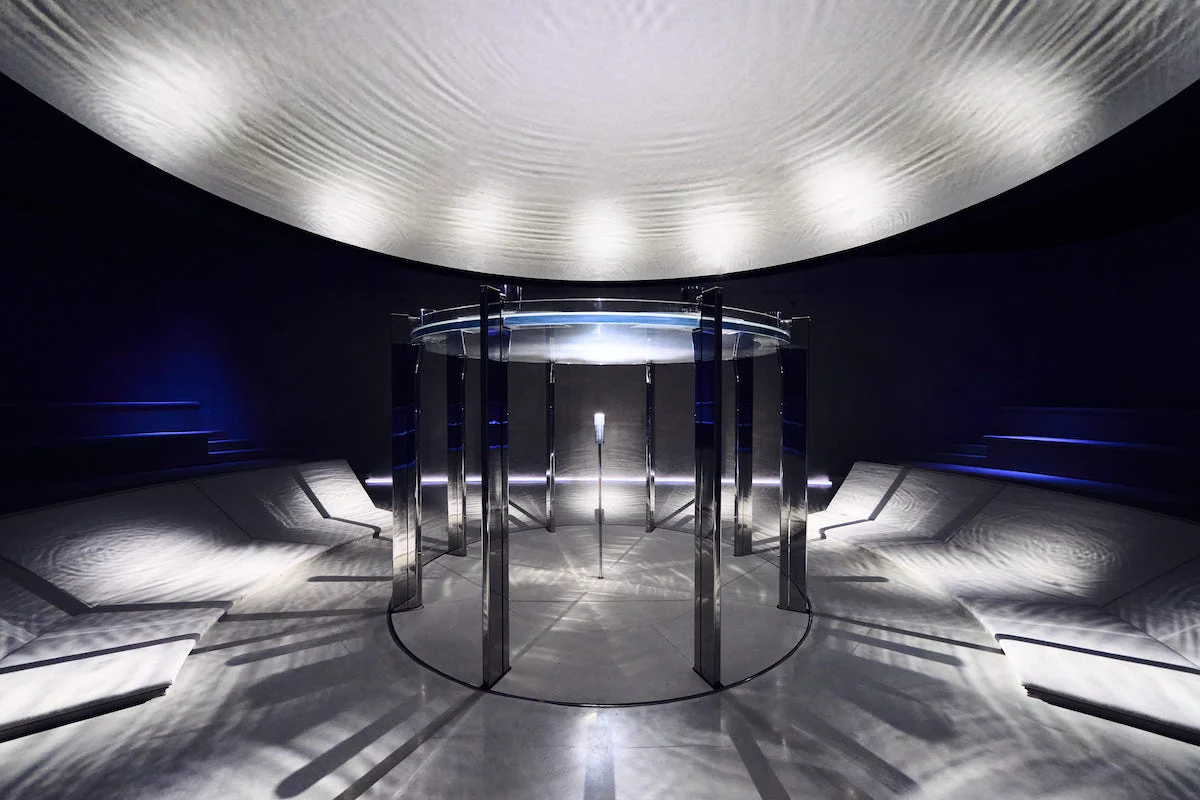 Tomorrow Today. Here you can discover the latest groundbreaking technologies created by the world's greatest minds. Explore an ever-evolving showcase of innovative gadgets that have the power to revolutionize our world and shape our future. It is level 2.
Viewing Deck. It is a great place to observe the museum from the outside, enjoy views, and make some photos.
Future Heroes. This area is a 1200 square meter display for children ages 4 to 11. Imagine a world where kids become video game heroes in real life. Future Heroes makes this a reality by combining the best of both worlds. As players, children embark on exciting adventures, tackle challenges, and earn rewards while developing crucial skills like critical thinking, courage, and confidence. It is level 1.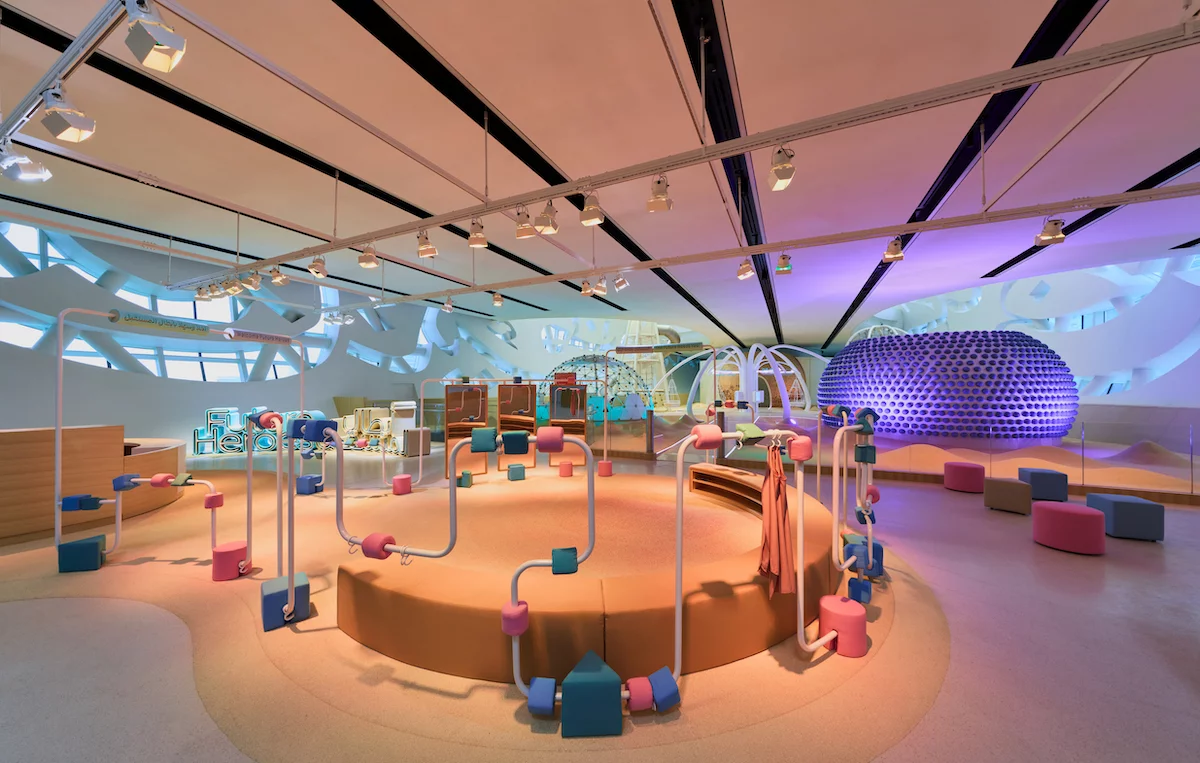 Robot Making Coffee. After placing your order and making payment via your phone, a robot barista will produce your preferred beverage.
Digital Amazon Forest. It is a stunning digital replica of the Amazon rainforest in Colombia. With cutting-edge data collection methods, this multisensory installation provides an extreme level of realism, offering visitors a unique glimpse into the intricate relationships that make up this beautiful ecosystem. Explore the hidden network of life and learn about our responsibility as humans toward environmental conservation.
Lobby. The lobby of the Museum of the Future in Dubai is a modern and inviting space, designed to inspire and engage visitors. From the moment you enter, you are surrounded by large-scale interactive exhibits and installations that showcase advanced technology from around the world. Also, you will see enormous animal-themed "aerobes" floating in the atrium.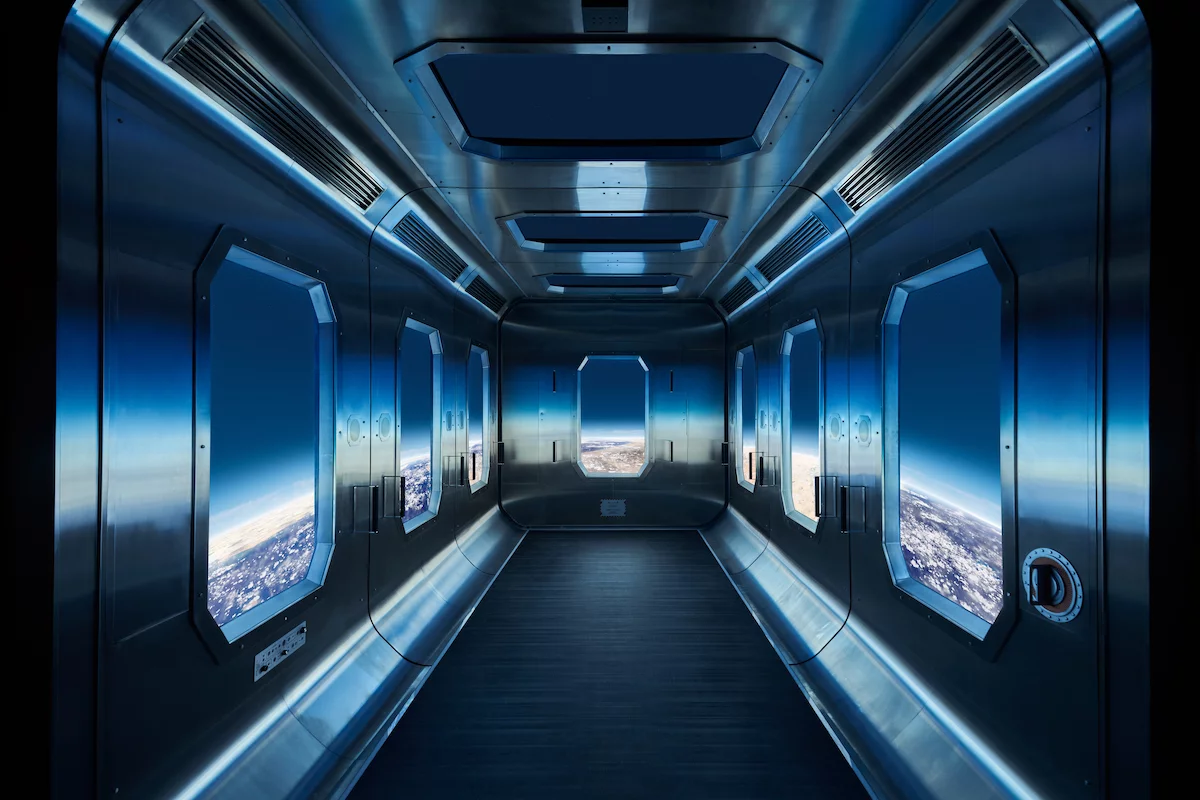 Facts About the Museum Of The Future
The Museum of the Future was founded by the Dubai government and opened its doors to the public on 22 February 2022.
The building's innovative design was created with the "Feng Shui" concept in mind, making it visually stunning and incredibly unique
As you walk around the exterior, you'll also notice beautiful Arabic calligraphy engraved on every surface. These 700 words are taken from the poetic works of HH Sheik Mohammed Bin Rashid Al Maktoum, making every step through the Museum of the Future a true masterpiece.
The museum has achieved 10 international awards for quality museum content, future sciences, and architecture, and LEED Platinum certification for environmentally friendly construction and operation.
This impressive structure stands tall at 77 meters and spans 30,000 square meters.
Its seven floors boast a unique engineering design, featuring an absence of columns or corners inside.
Stepping into the Museum of the Future you will find yourself in the futuristic world of 2071 built across the themes of space, humanity, and wellness.
It is an indoor place that is open throughout the year where people of all ages can find something interesting for themselves.
National Geographic described the Museum of the Future as the most beautiful building in the world.
Buro Happold engineering consultants and Killa Design architects collaborated on the design of the Museum of the Future.
The museum provides an area for temporary exhibitions that address issues related to the future of our planet in addition to its permanent displays.
Ameca – the most sophisticated humanoid robot in the world, capable of speaking many languages, directing guests, and greeting them has joined the museum.
 

View this post on Instagram

 
Opening Hours
The Museum of The Future is open every day from 10:00 AM to 9:30 PM.
Where To Buy Museum Of The Future Dubai Tickets
Tiqets
4.5 rating and more than 30 593 reviews on Trustpilot
Free cancellation prior 24/72 hours *(for most tickets)
Skip-the-line service *(for most tickets)
8+ payment methods
24/7 support
Mobile tickets with instant delivery
Convenient app
GetYourGuide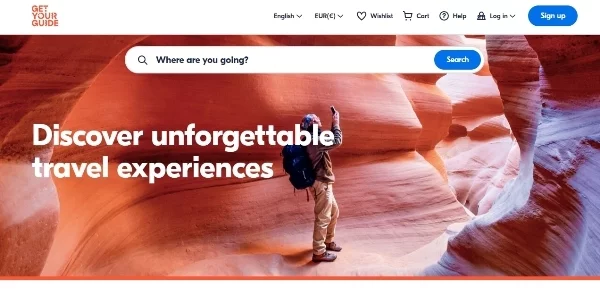 4.4 rating and more than 20 235 reviews on Trustpilot
Reserve now & pay later
Free cancellation prior to 24 hour
Transfer (Optional for some tickets)
Regular promotions
24/7 support
Available in 23 languages and 40 currencies
RaynaTours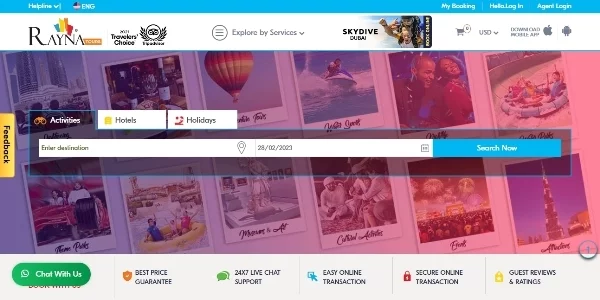 4.9 rating and more than 20 802 reviews on Trustpilot
Free cancellation prior to 24 hours
Pick up & Drop Back Service (Optional)
24/7 Online help
Best Price Guarantee
Viator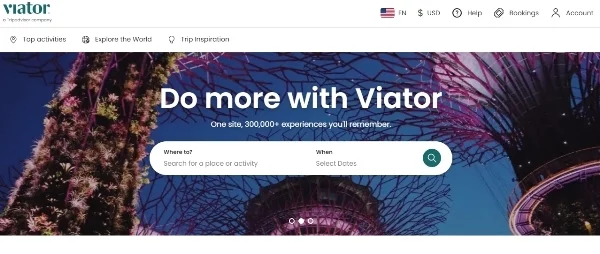 4.2 rating and more than 108 240 reviews on Trustpilot
Reserve Now & Pay Later
Free cancellation *(For some tickets)
24/7 customer support
Lowest price guarantee
Klook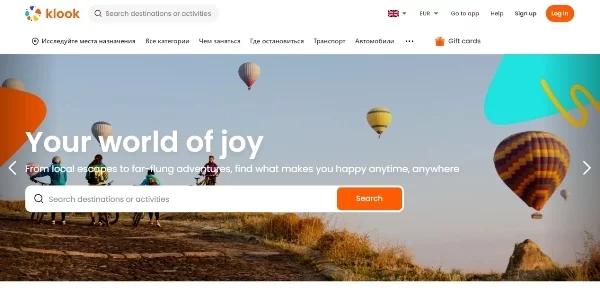 3.3 rating and more than 4446 reviews on Trustpilot
Free cancellation prior to 24 hours
24/7 customer service
Guaranteed best prices and offers
Museum Of The Future Tickets Options
Booking Policy
All the ticket providers offer non-refundable options which means you can not cancel or re-schedule tickets for any reason.
Location

The address is Sheikh Zayed Rd – Trade Centre – Trade Centre 2 – Dubai.
How To Reach Museum of the Future
By car – The Museum of the Future is located along Sheikh Zayed Road, one of Dubai's main highways. It's easy to access by car and you will be able to find available parking spaces nearby (but they are very limited) or can use valet parking on-site (costs 75 AED).
By bus – There are several bus routes that go directly to the museum: 27,29,X22.
By taxi – Taxis are a convenient way to get to the museum, as they can be hailed from anywhere in the city. You can use RTA App or Careem App.
By metro – The closest metro station is Emirates Tower Station, which is directly connected to the museum with the adjoining bridge.
On foot – For those who want to explore more of Dubai, walking is also an option.
F.A.Q.
Is it free to enter the Museum of the Future?
Entrance is free only for kids under 4 years old. All other people should pay around AED 149 to enter the museum.
How much is Future Museum entry?
The ticket price is AED 149 per adult. Kids under 4 y.o are free of charge.
How much time is enough for the Museum of the Future?
You need 2 or 3 hours to enjoy the museum.
What is the Museum of the Future Dubai famous for?
The Museum of the Future in Dubai is famous for being a stunning landmark along Sheikh Zayed Road, and for being considered the 'World's Most Futuristic Museum'.
It is a visionary project under the Dubai Future Foundation initiative. It champions the notion that the future belongs to those who can dream, create, and implement it. Witness the landmark inauguration by His Highness Sheikh Mohammed bin Rashid Al Maktoum, Vice President and Prime Minister of the UAE, on February 23, 2022.
It welcomes people of all ages to explore possible futures.
The museum features three main elements: green hill, building, and void. Visitors can experience interactive exhibitions, workshops, talks, and events that showcase the latest advances in science and technology.
What is written on the Museum of the Future building?
The Museum of the Future building is adorned with 700 words from HH Sheik Mohammed Bin Rashid Al Maktoum's poetic works. The calligraphy can be seen from Sheikh Zayed Road, both during the day and at night.
What is the time to visit the Museum of the Future Dubai?
The Museum of the Future is open every day from 10:00 AM to 9:30 PM. The last time slot last entry is at 8:30 PM and it takes around 2 or 3 hours to enjoy the museum.
Is photography allowed at the Museum of the Future Dubai?
Photography is allowed at the museum, but it's not permitted to use a tripod or lighting equipment.
Is Wi-Fi available at the Museum of the Future?
Yes, Wi-Fi is available at the museum. You can connect to the internet for free with your mobile device.
What is the best time to visit Museum of The Future?
The best time to visit is early morning on weekdays as it is less crowded. Also, summertime is a good time to visit the museum.
Tips
Plan ahead by booking tickets online as this is a very popular destination. We recommend booking tickets 2-4 weeks in advance.
If you are planning to get to the Museum of the Future by car we recommend getting early as usually there is a lot of traffic nearby.
Better to use a taxi or metro as it could be hard to find parking space unless you plan to pay for valet parking service.
I recommend visiting in the early morning during weekdays or in the summertime as it is less crowded.
The recommended time to visit is 2 hours.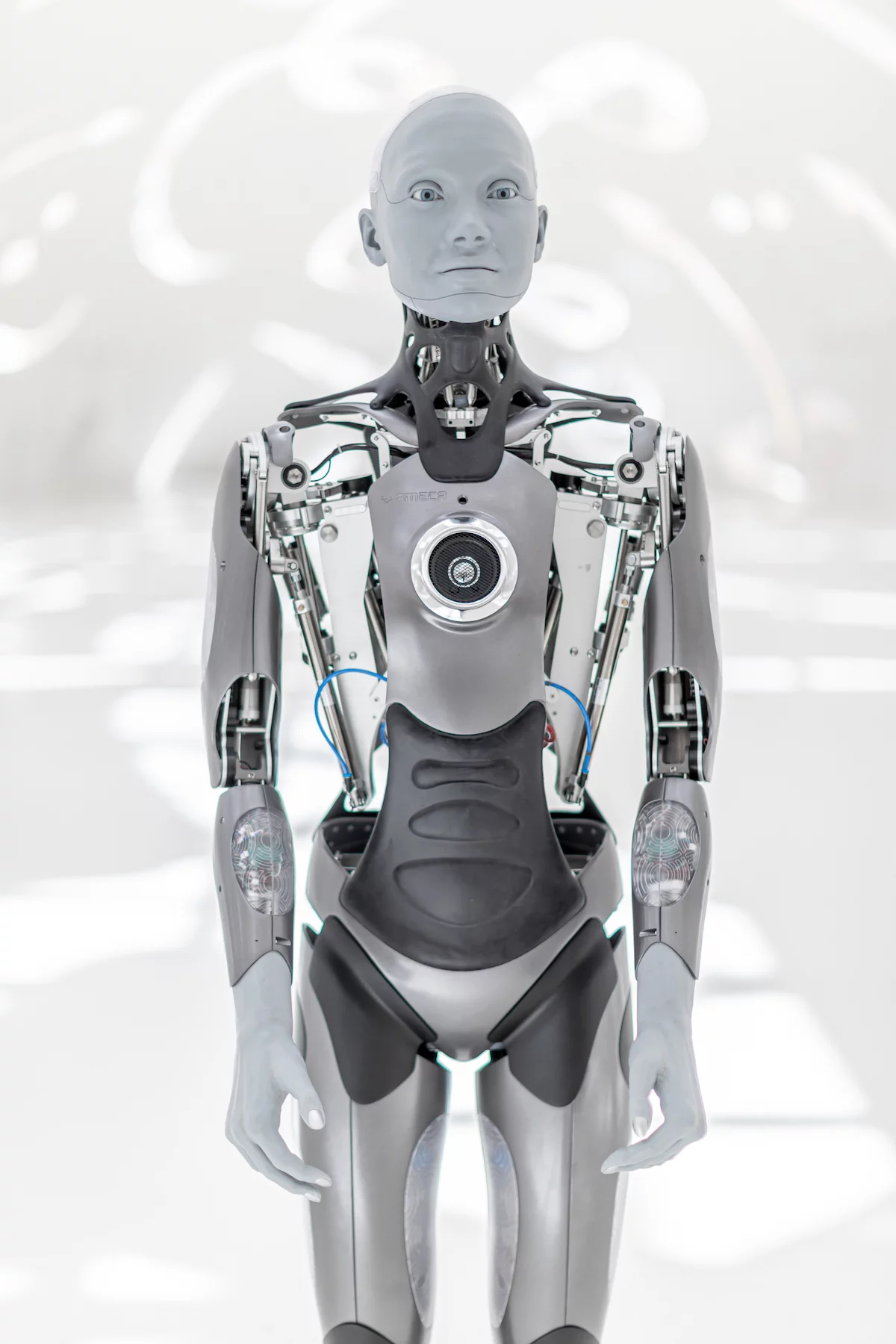 Reviews
People who have visited the Museum Of The Future notice the following pros:
The architecture of the museum is brilliant.
They only allow a limited number of visitors at a time.
Very organized and the staff is super friendly.
There's a play zone for kids.
Free WI-FI.
There is a cafe with snack&drinks and a gift shop.
The restrooms are clean and accessible.
People who have visited the Museum Of The Future notice the following cons:
With too many steps, the museum is not very convenient for elder people and kids.
A bit expensive compared to other attractions in Dubai.
Very limited parking space.
Crowded in the evenings.
Need advance booking.
Photos
Videos
Overall, the Museum of The Future is an exciting and innovative place to visit with immersive future environments.
If you are planning to explore Dubai we recommend you to visit this place and at least have a look at it from the outside.
With its unique structure, breathtaking architecture, organized layout, friendly staff members, play zones for children, free WI-FI access, and clean restrooms it offers a comfortable experience that can be enjoyed by all ages.
While there are some drawbacks such as limited parking space and advance booking requirements which may make visiting inconvenient or expensive in comparison to other attractions in Dubai; the museum remains an interesting destination with something new to offer everyone who visits.
Images: Museumofthefuture.ae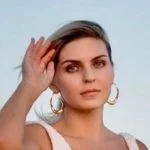 I am Anastasia, the author of this blog and a passionate and experienced traveler who resides in the UAE.
I have visited every Emirate, every popular sight, and every hidden gem.
I m here to help you make your trip to the UAE unforgettable.