Dubai, the city of gold, boasts a rich heritage of vibrant marketplaces, known as souks. These bustling hubs are steeped in history, offering a glimpse into the past while showcasing the dynamic contemporary culture of the city.
A visit to a Dubai souk not only immerses you in authentic local life, but also presents a chance to uncover one-of-a-kind treasures and indulge in a world of dazzling colors, tantalizing scents, and intricate craftsmanship.
Dubai's blend of traditional and modern souks caters to every visitor's preferences. The Gold Souk's maze-like alleyways reveal glittering jewels and intricate Arabic designs, while Souk Madinat Jumeirah offers a contemporary twist on the traditional trading experience, with its stunning architecture providing a picturesque backdrop for a day of shopping and exploration.
Beyond Dubai, the United Arab Emirates is home to numerous other souks, each offering a unique blend of sights, sounds, and flavors just waiting to be discovered.
Dubai Souks Overview
Dubai is a shopper's paradise, and one of the best ways to indulge in this activity is by visiting the traditional souks. These markets are renowned for their diverse range of products, including gold, spices, unique souvenirs, personalized perfume, and textiles. Here's a brief guide to help you navigate the vibrant Dubai souks.
The largest gold bazaar in Arabia, the Gold Souk is without a doubt the most well-known market in Dubai. You'll be astounded by the vendors' brilliant display of gold jewelry and accessories here. Keep in mind that you may haggle over rates, so employ your negotiating talents.
Next on your list should be the Perfume Souk located just east of the Gold Souk on Sikkat Al Khail Road. This market offers an extensive collection of traditional Arabic and international perfumes. Don't forget to pick up some lovely scents and incense while you're there.
Make sure to explore the Old Souk, located across the Creek in Bur Dubai. This market exudes old-world charm and is the perfect place to find luxurious fabrics such as raw silk, wool, and cashmere. You'll also come across a variety of shops selling spices, dry fruits, and perfumes. Remember, bargaining is key to getting the best deal.
An experience that brings to life the city's rich history and cultural heritage is a visit to one of Dubai's traditional souks. So be sure to include these lively markets in your travel plans and have a very memorable shopping trip to Dubai.
Traditional Dubai Souks
Gold Souk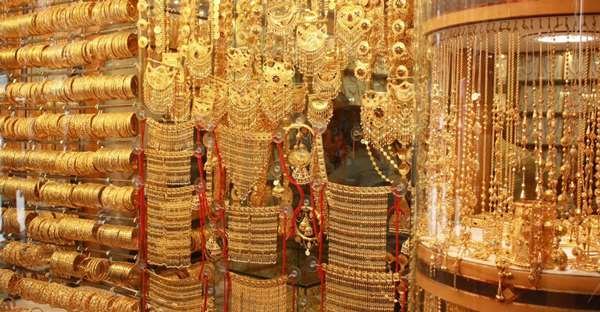 The Gold Souk, which is situated in the Deira district, is a must-visit location for gold fans. With more than 300 stores, you may find an unmatched selection of gold jewelry designs that are expertly and precisely produced.
The Dubai Gold Souk is well known for its strictly controlled and scrutinized goods, guaranteeing that customers need not be concerned about cheating while buying gold. Dubai provides more cheap pricing for this precious metal than many other parts of the world due to the absence of import duties on gold and the city's low jewelry taxes.
Remember to put your bargaining skills to make a good deal.
Opening Hours: Friday 4:00 PM – 10:00 PM, Saturday to Thursday 10:00 AM – 10:00 PM
Location: Golden Star Hotel Building – Souk Deira St – Deira – Al Sabkha – Dubai
Spice Souk
Just a few steps from the Gold Souk lies the Spice Souk, where you'll discover a diverse range of traditional herbs, and spices, including premium quality saffron, tea, dried fruits, dishes, and other culinary ingredients.
More than that, you can find essential oils, souvenirs, and clothing. As you meander through the narrow streets, immerse yourself in the rich and aromatic atmosphere. Feel free to ask vendors for recommendations or explanations of unfamiliar products.
Opening Hours: 07:30 AM – 09:30 PM
Location: 41 34th St – Deira – Al Ras – Dubai
Dubai Textile Souk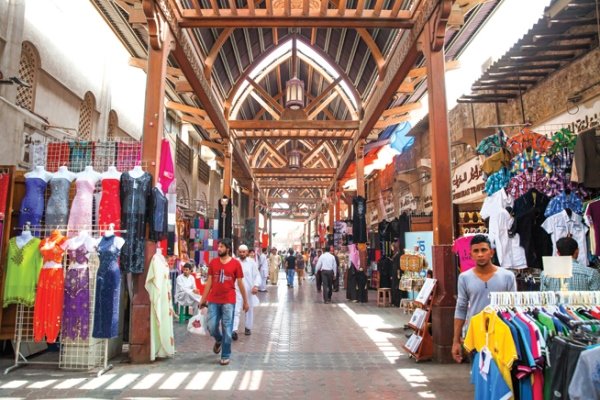 An array of colorful and unique fabrics and textiles can be found at the bustling Dubai Textile Souk. You will undoubtedly discover something that meets your style and budget, whether you're looking for classic handwoven textiles or elegant silks.
With alternatives for wholesale purchases, the Dubai Textile Souk offers a huge selection of outfits in Arabic, Indian, and oriental styles. Along with textiles, you may find a wide range of spices, conventional incense, and antique items.
Opening Hours: Friday 4:00 PM – 10:00 PM, Saturday to Thursday 10:00 AM – 10:00 PM
Location: 57, Opposite Abra – Ali Bin Abi Taleb St – Dubai
Dubai Perfume Souk
For lovers of aroma, the Dubai Perfume Souk, which is situated adjacent to the Spice Souk in Deira, is an absolute must-see. Immerse yourself in the unique mixtures of oud, musk, and other exotic components, and at unbeatable prices, mix and combine different elements to create your own distinctive fragrance.
Everything perfumed, including traditional oud (agarwood), essential oils, and fragrances, may be found here. The bakhoor (aromatic wood chips), which can be found at many of the market's hundreds of stalls, is one of the Perfume Souk's distinctive selling points.
Opening Hours: 10:00 AM – 10:00 PM
Location: 7 Street 7B – Deira – Al Sabkha – Dubai
Bur Dubai Souk
This traditional souk offers a mix of textiles, jewelry, and embroidery, reflecting Dubai's rich heritage. Take a stroll along the wooden pathways, soaking in the atmosphere and discovering the diverse range of products on offer: from food and belts to costumes and handbags.
Opening Hours: 10:00 AM – 10:30 PM
Location: 2 34th St – Bur Dubai – Al Fahidi – Dubai
Meena Bazaar
Meena Bazaar is a bustling traditional souk teeming with clothing, accessories, spices, and antiques. In addition to traditional items, you'll also discover a plethora of modern goods.
With numerous indoor and outdoor shops, it's the perfect place to find unique gifts and souvenirs. Immerse yourself in the vibrant Indian or Pakistani vibe and experience the energy of this exciting marketplace.
Opening Hours: 10:00 AM – 10:00 PM
Location: 26 43c St – Al Fahidi – Dubai
Modern Dubai Souks
Al Seef Heritage Souk
Al Seef Heritage Souk provides a unique blend of traditional and modern shopping experiences. This outdoor marketplace offers a diverse range of products, from handcrafted souvenirs to local spices and perfumes, allowing visitors to indulge in a variety of retail therapy.
You can find cashmere, pashmina, spices, jewelry, traditional dresses, handbags, camel toys, paintings, traditional lamps, carpets, oud perfumes, tea, coffee, and sweets.
As you wander through the market, you'll immerse yourself in Dubai's rich history and culture, making it a must-visit destination. The souk is surrounded by modern cafes and restaurants with an old-fashioned facade, adding to its charm.
After exploring the market, take a stroll along Dubai Creek and soak up the beautiful scenery. You can have an abra tour from this point as well.
Opening Hours: Sunday to Thursday: 9:00 AM – 10:30 PM, Friday to Saturday: 10:00 AM – 11:00 PM
Location: 26 D84 – Al Hamriya – Dubai
Global Village
At Global Village, you'll find an exciting mix of shopping, dining, and entertainment options from countries around the world. With its diverse range of pavilions, you can indulge in authentic international cuisine and shop for an eclectic array of souvenirs, clothes, and cosmetics, all in one convenient location. Don't miss the chance to join the exciting events and live performances hosted here.
Opening Hours: from October to April, Sunday to Wednesday: 4:00 PM – 12:00 AM, Thursday to Saturday: 4:00 PM to 1:00 AM
Location: 38C5+F57 – Dubai
Souk Madinat Jumeirah
The Souk Madinat Jumeirah is a charming and luxurious indoor shopping destination that perfectly blends traditional Arabian architecture with modern comforts. You can find a mix of high-quality products, including fashion luxury brands, accessories, and home decor. Be sure to enjoy the beautiful views of the nearby Burj Al Arab and take a relaxing abra ride along the winding waterways of the complex.
Opening Hours: 10:00 AM – 11:00 PM
Location: King Salman Bin Abdulaziz Al Saud St – Al Sufouh 1 – Dubai
Souk Al Bahar
Souk Al Bahar is a contemporary marketplace located in the heart of Downtown Dubai, near the iconic Dubai Mall. This upscale shopping destination offers a range of unique items, including locally-made handicrafts, books, exquisite jewelry, and fashionable clothing.
There are numerous dining options nearby, including the popular Time Out Market, which serves a diverse range of cuisines from around the world.
Furthermore, Souk Al Bahar's proximity to other must-see attractions, such as the Burj Khalifa and Dubai Mall, makes it an ideal location to combine with other activities and experiences.
Check Dubai Mall restaurants with fountain view to combine visiting this Souk with  Dubai Mall fountain viewing.
Opening Hours: 10:00 AM – 1:00 AM
Location: Downtown Dubai – Dubai
Dubai Mall Souk
The Dubai Mall Souk is a shopping haven located within the world's largest mall. This unforgettable destination offers a stunning collection of stores that showcase traditional and modern Arabic products, ranging from luxury fashion brands to authentic souvenirs.
While you're here, don't miss the chance to explore the in-mall museum, which houses fascinating collections of artifacts.
In addition to shopping, the Dubai Mall has a variety of leisure opportunities, such as an aquarium that is home to over 33,000 marine species, an ice skating rink, and a movie theater complex. The Dubai Mall Souk is an experience that should not be missed because there is so much to see and do there.
Opening Hours: Sunday to Thursday: 8:00 AM – 12:00 AM, Friday to Saturday: 8:00 AM to 1:00 AM
Location: Dubai Mall – Downtown Dubai – Dubai
Flea Market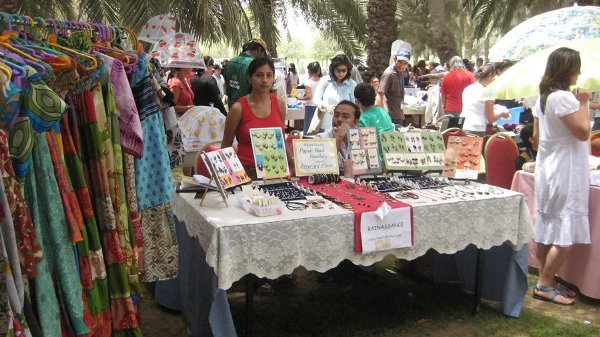 Dubai's Flea Markets are a treasure trove for those seeking unique items and great bargains. These markets, held at various locations around the city, including Zabeel Park, The Agenda, Festival Plaza, and Al Barsha Pond Park, offer a mix of pre-loved items, handcrafted goods, and vintage treasures.
To ensure you don't miss out on these exciting events, keep an eye out for upcoming dates and arrive early for the best deals. Stay updated on the latest information about these markets by following @dubaifleamarket on Instagram.
Opening Hours: Saturday or Sunday: 10:00 AM – 6:00 PM or 10:00 AM – 5:00 PM depending on the location
Location: Zabeel Park – Za'abeel – Al Kifaf – Dubai, Jebel Ali Village – Dubai, Abdullah Omran Taryam St – corner Al Jaddi St – Dubai Media City – Dubai, 4633+93M – Al Barsha – Al Barsha 2 – Dubai
Map With All Dubai Souks
Tours Around Dubai Souks
Exploring Dubai's souks is a wonderful way to experience the city's rich history and vibrant culture. As you wander through the bustling markets, you'll be captivated by the unique sights, sounds, and scents that permeate the air. Come and get a guided tour around souks in Dubai.
1. Dubai: Old Town, Walking Tour, Souks, Museum & Street Food
Explore Dubai's history and architecture with a knowledgeable guide. Begin in Al Seef and visit the Al Fahidi District to admire the oldest houses. Gain insight into the local currency at the Coins Museum.
Visit the Coffee Museum and the Arabian Tea House. Admire Dubai's oldest mosque and sample street food at the Grand Souk. Cross Dubai by traditional Abra to reach the Spice and Gold Souk, one of the world's largest markets.
This tour offers guides speaking Spanish, Italian, English, German, French, and Portuguese and 5 different options including an abra ride or additional services, for instance, private tour + hotel pickup, family tour + street food.
Duration: 3 hours
Price: from 125.42 AED
2. Dubai: Guided Walking Tour with Creek, Souks, & Street Food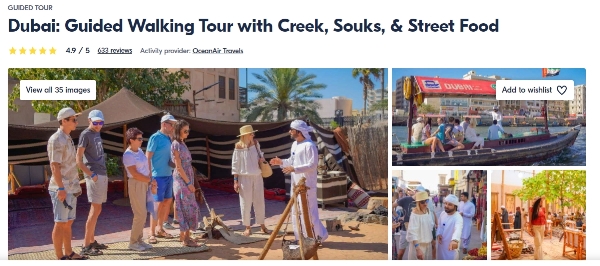 With the help of a local guide, explore Dubai's rich history and culture. Start your journey at the Al Fahidi historical area, where you can learn about the rich history of the United Arab Emirates and have a guided tour of a real Emirati home.
Before wandering down the lovely Al Seef boardwalk, indulge your taste buds with scrumptious street cuisine at the Al Khayma Heritage House. Take in the breathtaking views of the city as you ride an authentic abra across Dubai Creek.
Indulge in the vivid ambiance of these crowded markets by shopping for unique items in the gold and spice souks with locals.
You have the option of choosing from a variety of live tour guides who speak English, German, Spanish, or Italian. With so many options to choose from, you can select the one that best suits your needs and preferences.
In addition to choosing your tour guide, you can also select from four different tour options. These include an Abra water taxi ride with food, a small group tour, hotel transfers, or a small group tour with transfers from your hotel.
Duration: 3 hours, 4 hours for Group Tour with Hotel Transfers
Price: from 100.35 AED
3. Dubai: Private Old Town, Heritage & Souks Walking Tour
Discover the vibrant souks and rich history of Old Dubai with a guided tour of the Al Fahidi Historical Neighborhood. Start your journey at the Al Fahidi Courtyard Houses in the Bastakiya District, then walk through the Coffee Museum and Coin Museum.
Next, explore the textile souk and enjoy breathtaking views of Dubai Creek and Dhow. Take an Abra Ride across the Creek to the Deira side of Dubai, where you can shop for a range of products at the Spice Souk and Gold Souk.
Don't miss the chance to visit the Al Shindaga Watchtower, one of the three watchtowers used to guard Dubai. The tour includes all entrances to museums, your abra ride, and finishes in the Al Ras district.
It has only guides speaking two languages (English and Hindi) and no pickup options.
Duration: 2 hours
Price: 300 AED
4. Dubai: Souks, Boat Ride, and Walking Food Tour
Begin your guided tour near the Spice Souk with a local egg and cheese roll and hot chai tea. Explore the alleys and stalls of the Spice Souk, learning about exotic spices and ingredients. Participate in a fun game organized by your guide and cool down with a sweet Persian dessert.
Cross the creek on a traditional wooden abra boat to reach Bur Dubai Souk. Walk through the souk, try crunchy snacks, and learn about its history from your guide.
Visit the historic Fahidi neighborhood to learn about traditional architecture.
Duration: 3.5 hours
Price: from 472 AED
Souks in Other Emirates
Camel Souk (Al Ain)
You can get a real sense of Arab culture in Al Ain at the Camel Souk. As vendors display camels for bids and sales, you may get up close and personal with them in this crowded market.
You will come across camels of varying colors, sizing, and ages as you stroll around the market. Don't forget to snap a few pictures of these magnificent animals to memorialize the unforgettable event.
Opening Hours: 6:00 AM – 7:00 PM
Location: 5R67+R4V – Cattle Market, Zayed Bin Sultan Road, Al Ain – Al Noud – Abu Dhabi
Carpet Souk (Abu Dhabi)
The Carpet Souk in Abu Dhabi should be on your list of places to visit if you enjoy intricate, handmade carpets and rugs. A wide variety of carpets and rugs from all around the world are available here. Be ready to be mesmerized by the distinctive styles, exceptional colors, and high-end materials.
Opening Hours: 8:00 AM – 11:00 PM
Location: 437 Al Meena St – Zayed Port – Abu Dhabi
The Central Souk (Sharjah)
Make your way to the Central Souk in Sharjah to enjoy an amazing shopping experience. This modernized souk offers a plethora of items, including textiles, jewelry, antiques, and perfumes. With its beautiful architecture and a wide variety of products, the Central Souk is an ideal place to spend a day shopping and immersing yourself in the local culture.
Opening Hours: Saturday to Thursday: 9:00 AM – 1:00 PM, 4:00 PM – 11:00 PM, Friday 9:00 AM – 12:00 PM, 4:00 PM – 11:00 PM
Location: 89WM+WH9 – King Faisal St – Sharjah
Tips
Exploring the souks in Dubai can be an incredible experience, and to ensure you make the most of your trip, here are some helpful tips to keep in mind:
Dress appropriately. Both men and women should cover their shoulders and knees as it is a sign of respect towards the local culture.
Haggling is a common practice in the souks, and an essential skill to acquire when shopping. Start by offering a lower price than the vendor's initial offer, and try to find a middle ground that satisfies both parties. Don't be afraid to walk away if you can't reach a reasonable price – sometimes, this tactic can even get you a better deal.
Have cash ready, as smaller merchants may not accept credit cards.
Stay hydrated and take breaks as needed. Dubai can get quite hot, especially during the day. So, don't forget to carry some water with you while exploring the vibrant markets.
F.A.Q.
What is a souk in Dubai?
In Dubai, a souk is a traditional market where you can purchase a wide range of goods, including spices, hand-woven fabrics, and organic food. Due to their importance as a stopover on the trade route between Africa and India, these souks have been a part of Dubai's commerce culture for many years. As you visit these vibrant markets, you'll gain a sense of the region's rich history and culture.
Which is the best souk in Dubai?
There are several souks in Dubai that you can visit, each offering something unique. However, the Deira Gold Souk is considered one of the best due to its incredible variety of gold jewelry and its importance in the gold trade. Located in the Deira district, this souk is a must-visit for anyone looking to experience the vibrancy and charm of Dubai's traditional market scene.
Is Dubai cheap for gold?
Due to tax-free shopping and the city's advantageous location in the world gold trade, Dubai is renowned for its affordable gold prices. But because gold prices may change every day, it's crucial to shop around and check costs before making a purchase. Remember that haggling is usual in these souks, so don't be afraid to do it to obtain the best price on gold jewelry.
Dubai's souks are a fascinating blend of traditional and modern shopping experiences. As you wander through the narrow streets, you'll feel the vibrant energy of the city and discover a variety of treasures waiting to be explored.
Experiencing the best Dubai souks is a unique way to immerse yourself in the city's rich culture. Remember to take your time as you browse through the diverse merchandise, mingle with the friendly locals, and soak in the atmosphere of this bustling metropolis. Your visit to the souks will undoubtedly be a memorable part of your Dubai trip.
Videos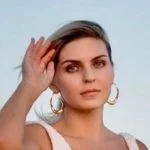 I am Anastasia, the author of this blog and a passionate and experienced traveler who resides in the UAE.
I have visited every Emirate, every popular sight, and every hidden gem.
I m here to help you make your trip to the UAE unforgettable.