Be amazed at the size of the Velociraptor or Tyrannosaurus Rex, complete quests filled with spooky monsters and unexpected obstacles, converse and take photos with Iron Man or Gumball, and try to calm down for a very long time after the rides' heart-pounding turns.
The city has prepared for you a record-breaking place that has collected such a large number of unexpected activities in one bottle – IMG World of Adventures Dubai.
We'll embark you on this grand voyage, taking you through the park's fantastic zones, each of which is intended to pique your curiosity and transfer you to a scene from a popular film or a cartoon show.
Key Features and Overview
 

Посмотреть эту публикацию в Instagram

 
Recommended time: 6-7 hours
Things to do: thrill rides, buying merch, mid-range dining
Best for: fans of dinosaurs, cartoon characters, and iconic Marvel superheroes, families with kids
An indoor amusement park called IMG Worlds of Adventure opened in Dubai in 2016.
With a floor area of an astonishing 1.5 million sq ft, this park provides you along with your friends or kin simply unmatched leisure activities.
The park consists of six spectacular spaces, each with its own stylistics (Dinosaurs, Marvel comic book heroes, or Cartoon Network characters).
There are 18 rides in total.
Here are a few of the records IMG Worlds of Adventure Dubai is proud to hold:
It was the biggest indoor theme park in the world up until 2023, but Chimelong Spaceship in Zhuha, China, has since overtaken it and is currently in the lead.
The first Marvel-themed park in the world, with rides and activities inspired by well-known superheroes like Spiderman, The Hulk, and Iron Man.
The park provides several sightseeing opportunities and facilities to make your visit more pleasurable:
Themed retail stores and topnotch MARVEL- and Cartoon Network dining venues: Shop and eat at establishments that are decorated in the style of your favorite movies and cartoon shows. There are 28 eateries and 15 souvenir shops.
Free parking and WI-FI: You won't have to worry about paying for parking or searching for fast mobile internet.
A modern cinema theater that consists of 12 screens: Catch a movie at the on-site cinema for winding down after an adventure-filled day.
Lockers: In three different sizes, they are available for 45, 55, or 60 AED a day to keep your personal items.
Inclusive and accommodating facilities: It offers toilets for people of determination and facilities for baby-changing. Wheelchairs and prayer rooms are on site too.
Stroller rentals: Stroller rentals are provided for your convenience, single ones will cost 40 AED, and strollers for two – 60 AED.
The MEED Quality Awards for Projects 2017 and the Best Products Award at the renowned Annual Cartoon Network Licensing Awards both acknowledged the park for excellence. Therefore, you can be sure that you're in for a top-notch trip.
Zones Of IMG World of Adventures Dubai
 

Посмотреть эту публикацию в Instagram

 
Marvel Zone
You will adore this space if you cherish superheroes. You may discover rides that make you heartquake and other activities here that are themed after your loved Marvel saviors. More than that, it provides a distinctive purchasing therapy at the numerous retail outlets.
Guests may find their long-awaited Marvel collectibles and bring a piece of the superhero universe home by shopping for everything from action toys to clothes. Comic book enthusiasts will particularly enjoy the selection of publications available for purchase.
Along with shopping, tourists may engage with their favorite Marvel Avengers. So, don't forget to snap a photo with all of them!
Lost Valley
Go back in time by entering the Lost Valley zone to witness true-to-size dinosaurs and other ancient creatures. The zone's attractions are made to excite, with rides like the Predator roller coaster and the Forbidden Territory taking you on a journey through the earliest times. You'll feel the fear of being pursued by a T-Rex and come face to face with gigantic reptiles. Don't forget to look out for any thrilling dinosaur sightings!
Cartoon Network
This place boasts five rides & attractions, and live performances throughout the day starring adored CN characters. You'll be taken to a universe of fun adventures with a spectacular combination of cutting-edge technology, animation, and live entertainment.
Some of the dining options within the zone are healthy snacks from SportsCandy Station, the Powerpuff Girls' tasty ice-creams, Mexican burritos by Finn & Jake, and casual cuisine from Richard's Around the World Café, both options are served for only birthday parties and school groups.
IMG Boulevard
Look around, shoot a photo with your preferred characters, or refresh yourself for further adventures. Souvenir and gift shops, coffee shops, specialized dining spots for lovers of sweets and popcorn, as well as cheap and mid-range restaurants serving international cuisine are concentrated here.
Some highly recommended spots there include Boulevard Express which provides a train ride for little ones and World of Candy where you can take part in a master class on making chocolate or candy or choose the ready-made chocolate masterpiece.
IMG Kids Zone
Over 17,172 square feet in size, IMG Kids Zone is a kid-friendly space created to give youngsters a pleasant and secure setting to play. Within the Kids Zone, kids may participate in a range of entertaining activities, including interactive games, rides, and play areas with climbing walls and ball pits.
Parents have the choice of paying 50 AED for an hour or 100 AED for a whole day, allowing them to select the option that best meets their needs.
Best Rides
 

Посмотреть эту публикацию в Instagram

 
Most Popular
The Velociraptor
The fast Velociraptor Rollercoaster will send you on a really high-speed pursuit across the Lost Valley's dinosaur-infested landscape. On this heart-stopping excursion, feel the excitement rush through your veins as you hit speeds of up to 100 km/h!
Height restriction: min. 1.30 meters
Zone: Lost Valley
Predator
As you move on to the Predator Rollercoaster, be sure to hold on tight. You'll be on the verge of your seat throughout this gravity-defying journey as you encounter sudden falls, inversions, and breathtaking turns.
Height restriction: min. 1.25 meters
Zone: Lost Valley
Avengers: Battle of Ultron
Avengers: Battle of Ultron promises to be an incredible trip for Marvel fans. Follow Iron Man, Captain America, and the rest of the crew on an exhilarating and immersive 3D show as they fight the cruel Ultron.
Height restriction: min. 1.30 or 1.05 meters (with an adult companion) to 2.08 meters
Zone: Marvel
Spider-Man Doc Ock's Revenge
Jump aboard Spider-Man Doc Ock's Revenge for the absolute superpower action. By swinging and zipping across the metropolis in classic Spider-Man design, you can fight with Spidey as he takes on the evil Doctor Octopus on this thrilling 3D trip.
Height restriction: min. 1.20 or 1.05 meters (with an adult companion)
Zone: Marvel
The Amazing Ride of Gumball
You will go through the eccentric city of Elmore, where you'll have to work with a funny kitten and his friends, Gumball, and Darwin, to defend the settlement from an evil invasion.
Height restriction: min. 1.20 or 1.05 meters (with an adult companion)
Zone: Cartoon Network
Adventure Time: The Ride of OOO with Finn & Jake
Last but not least, embark on Adventure Time: The Ride of OOO with Finn, Jake, and their lovable crew. Soar through the Land of Ooo as you try to retrieve the stolen royal jewels in this fun-filled aerial escapade.
Height restriction: min. 1.30 or 1.05 meters (with an adult companion)
Zone: Cartoon Network
A parent of a little kid or a seeker of enthralling rides? Don't stop scrolling down to estimate other attractions!
For Kids
 

Посмотреть эту публикацию в Instagram

 

There are plenty of kid-friendly offerings available, including rides themed to well-known animated series like "Adventure Time" and "The Amazing World of Gumball". They're certain to pique kids' interest and offer nonstop fun.
Avengers Flight of the Quinjets
It's surely the top ride for young superhero fans. Here, you'll get the opportunity to join forces with your favorite Marvel superheroes and board their recognizable flying machines. Children may take flight in their own Quinjet at this attraction, allowing them to feel in charge.
Height restriction: min. 1.30 or 1.05 meters (with an adult companion)
Zone: Marvel
Dino Carousel
The Dino Carousel is a joy to ride for young dino keeners. They may choose their favorite dinosaur to ride on this unusual carousel while being surrounded by a spectacular pre-historic setting.
Height restriction: min. 1.05 meters
Zone: Lost Valley
Adventure Fortress
The fun fever continues with the Adventure Fortress, an interactive play area packed with slides, rope bridges, and climbing zones that can support up to 130 kg in weight. Here, little ones can let loose and explore, while also gaining a sense of accomplishment as they conquer new challenges.
Height restriction: min. 1.25 or 0.95 m (with an adult companion)
Zone: Lost Valley
LazyTown
Enter the LazyTown universe to begin an amusing journey packed with sweaty climbing challenges, active quests, and more.
Visitors may pick up some dancing moves at Stephanie's dancing School and sway to the music with the adorable Stephanie. Additionally, individuals with a bit more intrepid spirits can explore Robbie Rotten's secret hideaway and unravel its secrets.
Kids can also participate in the Lazy Town Pirates Adventure for an added thrill. Visitors must pre-register and pay a cover charge of 25 AED per person to participate.
Height restriction: min. 0.90 m
Zone: Cartoon Network
Extreme And Thrilling
 

Посмотреть эту публикацию в Instagram

 
Spider-Man Doc Ock's Revenge
One jaw-dropping ride you don't want to miss is Spider-Man Doc Ock's Revenge, where you get to join a powerful city warrior in his quest to save New York. As you swing, you'll encounter the sinister Doctor Octopus and his terrifying robotic arms. Hold on tight, because this trip is filled with unpredictable twists and turns!
Height restriction: min. 1.20 or 1.05 meters (with an adult companion)
Zone: Marvel
Thor Thunder Spin
Thor Thunder Spin has another exciting encounter in store. This intense spinning sensation, which takes its inspiration from the powerful Norse god of thunder, will make you hold your breath as you are tossed around and get to know the full force of Thor's fury. We assure you that this is not for the weak of heart.
Height restriction: min. 1.40 to 1.95 meters
Zone: Marvel
Velociraptor and Predator
These two rides are sure to excite dinosaur fans in the Dinosaur Adventure location. In approximately 2.5 seconds, the Velociraptor propels you from 0 to 100 km/h, emulating the speed of its dinosaur namesake. Prepare to be truly terrified when you encounter unexpected falls and abrupt turns amid the purportedly old-growth forest when it comes to the Predator.
Height restriction: min. 1.25 meters
Zone: Lost Valley
The Haunted Hotel
Does your heart beat without problems? If everything is OK, then come visit the risky rooms. Visitors are taken on a scary tour by this indoor horror quest, which features creepy décor and irritating visual effects. It is not advised for visitors under the age of 15 or those who may be sensitive to startling visual effects, cramped quarters, or loud noises due to the intensive nature of the trip.
Additionally, there is a store close to the ride's exit where customers may purchase T-shirts, bags, and posters bearing the spine-tingling Spooky Painting.
Height restriction: over 15 y.o. only
Zone: IMG Boulevard
The Powerpuff Girls – Mojo Robot Rampage
Along with Blossom, Bubbles, and Buttercup, you'll be taken on an action-packed journey as they battle Mojo Jojo and his legion of robotic monsters on this ride.
Modern technology and realistic effects are used in the ride to create an immersive environment that will take you into the world of The Powerpuff Girls. You'll have a sense of being present with the girls as they soar through the air, firing lasers and engaging in robot combat. You'll appreciate the mixture of twists, loops, and inversions that this ride serves up.
Height restriction: min. 1.35 or 1.25 meters (with an adult companion)
Zone: Cartoon Network
Learn more about the best roller coasters in Dubai.
Timings
The park is open from 12:00 PM to 10:00 PM on Sunday through Thursday.
Due to these times, it is the ideal location for an after-school excursion or a midweek vacation from work. Make careful to plan your visit appropriately because the attraction queues end 30 min before the closing.
On Friday and Saturday, the sight extends its operating hours to accommodate the weekend crowd. The park opens at 12:00 PM and closes at 11:00 PM, giving you an extra hour of fun compared to weekdays.
One thing to keep in mind is that the Haunted Hotel has various hours. The dark experience is available from 3:00 PM to 9:00 PM.
Tickets Options
Booking Policy
If you're planning a visit to the themed park, it's highly recommended to be aware of the different booking policies for each provider.
For example, if you book through GetYourGuide, Viator, or Tiqets, you can enjoy free cancellation up to 24 hours before your scheduled visit. You now have the freedom to alter your plans if needed without incurring any additional fees. Tiqets gives the right to reschedule the visit to another day with a 24-hour notice in advance.
On the other hand, if you book through Rayna Tours or Klook, keep in mind that their tickets cannot be refunded. This means that once you book your tickets, you won't be able to cancel or reschedule the trip.
IMG World of Adventures Map
Tips
To enjoy fully the visiting IMG Worlds of Adventure, here are friendly tips for you to consider:
Arrive early: It's a good idea to get to the park right when it opens to avoid the crowds and take advantage of the 18 entertainment options.
Plan your visit: To select which rides you shouldn't miss, check out the list of the finest entertainment options in our guide.
Book IMG Worlds of Adventure tickets online: We advise you to buy electronic tickets in advance from the trusted providers listed above. As a result, there will be a substantially shorter line at the entry gate and a lower fee.
Dress comfortably: Dress modestly and in comfortable shoes, because you'll be moving around a lot and standing in lines. While the indoor area is air-conditioned, consider bringing a light jacket or sweater if you are sensitive to the cold.
Capture your memories: Don't forget to capture your journey with lots of videos and photographs. There is also everything for cool photos as it offers entertainers in costumes and elaborate photo zones.
Rules
Entry and Restrictions
Outside food and beverages cannot be consumed in the park area to provide a genuine consuming experience. This rule encourages guests to take advantage of the park's many eateries and food stands, which provide a broad variety of delectable selections to suit all tastes.
Remember that all rides have height/weight and age limitations, so be sure to read the park's details on each individual attraction before making travel arrangements.
Also worth noting is that expectant mothers and anyone with health issues shouldn't visit any attractions.
General Safety
Visitors must not climb or stand on fences, barricades, or walls for the safety of everyone. Additionally, it is strongly prohibited to use any images that might be interpreted as threatening or abusive.
Proper Attire
Dress comfortably and wear appropriate footwear for an amusement park. Additionally, follow any dress code specifications for certain park attractions or locations. For instance, Lazy Town Play requires children to wear socks.
More info can be found here.
Location

On E311, you can find the Sight, a fantastic indoor theme park. The famed Arabian Ranches community and the renowned Global Village are both close to the spot.
The address is the City of Arabia – Dubai.
How To Reach
Here's how you can reach the theme park:
By Car: If you prefer driving, you can get to the spot by taking the E311. Get directions using Google Maps. If you're driving from Downtown Dubai, take the Al Ain – Dubai Road/E66 to Sheikh Zayed Bin Hamdan Al Nahyan Street/D54 and follow the directions towards the sight. Parking is not a problem because there are places accessible for free for customers.
By Metro: The metro may still be used to go closer to your destination even when there isn't a station right at the park. Metro Station Exchange is the closest station. You need to take a cab to get to the final step of the park once you exit the subway.
By Bus: Visitors may take the F55 bus route from Exchange Metro Station, which will drop them fairly close to the park. Keep in mind that you'll need to walk or take a taxi for the remaining distance, as these bus stops are not directly next to the park.
F.A.Q.
How much does an IMG World ticket cost?
Relying on the ticket seller, length of stay, and any applicable discounts, the entry fee may change. For a day, the average cost is 345 AED.
What is the best time to visit IMG World?
Weekends and holidays are frequently busier and more crowded than weekdays. So you'd better choose weekdays for IMG Worlds of Adventure's visit. You can consider going to the park at off-peak hours like the early morning or late afternoon to avoid long queues.
How much time is needed at IMG World Dubai?
It's advised that you schedule a full day, or 6-7 hours, at the park to take advantage of all things it has to offer.
What is special about IMG Worlds of Adventure?
IMG Worlds of Adventure is one of Dubai's best theme parks that has so many unique features. Why is it worth checking out?
* Spanning an area of more than 28 football fields, it is the world's 2nd-largest themed wonderland indoors. No sweltering heat as all zones are temperature-controlled for visitors' comfort.
* Marvel- or Cartoon Network-styled attractions can take you into the unprecedented atmosphere of a cartoon or movie.
* Dinosaurs have always captured the imagination of kids (well, I think adults too), and at Lost Valley, which hosts 6 rides and play areas surrounded by lifelike and powerful dinos, you can be amazed by the thrill of these magnificent beasts.
* Goof around with Gumball, imagine yourself fighting with Ben 10, or shoot out some webs with Spider-man - the photos will turn out great!
What does IMG stand for?
The Ilyas Mustafa Galadari Group, or IMG for short, is a prominent business that owns and operates IMG Worlds of Adventure. The Galadari brothers, who are well-known in Dubai as successful entrepreneurs, are the masterminds behind this innovative and original travel experience.
Reviews
Here are some frequently noticed pros and cons of IMG Worlds of Adventure according to guests' reviews.
Pros:
The park is well-maintained and tidy.
The food options are diverse and delicious.
Lots of free parking space.
Festive atmosphere
The Marvel and Cartoon Network zones are highlights of the park.
Thoughtful interior.
Well-ventilated.
Cons:
There may be crowds in the park and lengthy waits for major attractions.
Too strict height restrictions, limiting the options for kids.
Entry fees and dining options can be expensive, especially for families and larger groups.
The park's location can be far from other tourist attractions in Dubai and the city's center.
Videos
At IMG Worlds of Adventure, six magnificent zones await you as you get ready to be transported into a world of thrills and challenges. From the fun-filled Cartoon Network Zone to the engaging MARVEL Universe, this park offers a unique and captivating environment that will leave you breathless.
As we and the park's guests state, it caters to adventure aficionados of all ages. With so much to see and do, it's recommended that you plan to spend the entire day at the park to fully immerse yourself in all that it has to offer. Rather than rushing through the park in fits and starts, take the time to explore each zone with feeling, sense, and arrangement.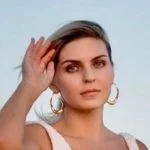 I am Anastasia, the author of this blog and a passionate and experienced traveler who resides in the UAE.
I have visited every Emirate, every popular sight, and every hidden gem.
I m here to help you make your trip to the UAE unforgettable.