By introducing "Nuha," a cutting-edge virtual concierge for the hotel sector, Address Hotels & Resorts has made a significant leap in the hospitality sector.
At the Address Downtown Hotel in Dubai, an internally designed AI technology was unveiled in early September 2023.
In the United Arab Emirates, Address Hotels and Resorts is the first luxury hospitality company to use AI designed exclusively for the hospitality industry.
The Arabic word "Nuha," which translates to "guidance and self-control," aptly expresses the spirit of this ground-breaking service.
Nuha, powered by ChatGPT technology, allows users a natural, intuitive, and very private chat, in contrast to many virtual assistants that lack the subtlety of human contact. By doing this, it is certain that visitors are not only helped but also really appreciated.
Mark Kirby, Head of Hospitality, Emaar Hospitality Group, commented, "At Address Hotels, we merge technology with the heart. ChatGPT's conversational capability combined with human warmth makes our guests feel truly seen and heard. This meld of technology and personal touch places Address Downtown Hotel at the forefront of hospitality innovation."
The many services offered by Nuha include:
1. Hotel Inside-Out: Nuha provides a comprehensive tour of the Address Downtown Hotel that goes beyond a simple directory, emphasizing everything from opulent accommodations to fine cuisine and calm spa retreats.
2. Emaar's Expanse: Nuha is not confined to one particular area. It serves as the key to Emaar's extensive and lavish collection, providing a bird's-eye view of their magnificent goods.
3. Dubai Unveiled: Nuha is the expert, taking visitors on an unrivaled tour of the city while pointing out both famous wonders and well-kept secrets of Dubai.
4. Stay Current, Stay Connected: With Nuha, visitors can keep up with exciting events, cultural festivals, and important developments happening all around the United Arab Emirates.
Source: gulfbusiness.com/nuha-uaes-chatgpt-powered-virtual-hospitality/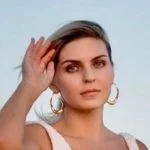 I am Anastasia, the author of this blog and a passionate and experienced traveler who resides in the UAE.
I have visited every Emirate, every popular sight, and every hidden gem.
I m here to help you make your trip to the UAE unforgettable.