The United Arab Emirates often implements grandiose and impressive projects.
One of them was the Green Planet Dubai park, which has collected more than 3,000 animals and recreated the ecosystem of the tropical rainforest. Inside, animals and birds move freely, so you can touch them, take pictures, or even play with a monkey. 
Here we will tell you the most essential information you should know before your visit: Green Planet Dubai entry fee, timings, location, things to do, and more,
Green Planet Dubai Tickets Options
*Child rate is applicable for ages 2 to 10 years. The adult rate applies to ages 11 years and above.
Where To Buy Green Planet Dubai Tickets
Tiqets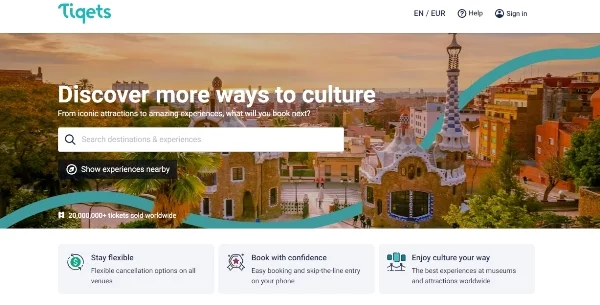 4.5 rating and more than 30 593 reviews on Trustpilot

Free cancellation prior 24/72 hours *(for most tickets)

Skip-the-line service *(for most tickets)

8+ payment methods

24/7 support

Mobile tickets with instant delivery

Convenient app
GetYourGuide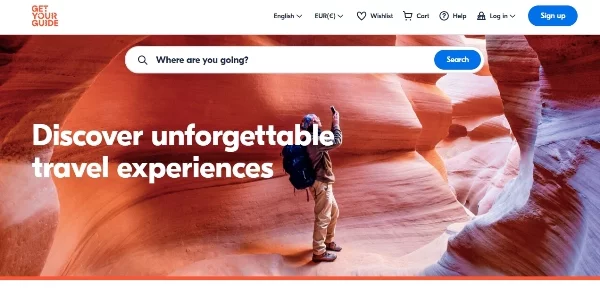 4.4 rating and more than 20 235 reviews on Trustpilot

Reserve now & pay later

Free cancellation before 24 hour

Transfer (Optional for some tickets)

Regular promotions

24/7 support

Available in 23 languages and 40 currencies
RaynaTours
4.9 rating and more than 20 802 reviews on Trustpilot

Free cancellation before 24 hours

Pick up & Drop Back Service (Optional)

24/7 Online help

Best Price Guarantee
Viator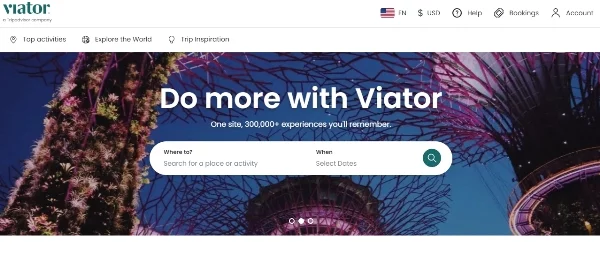 4.2 rating and more than 108 240 reviews on Trustpilot

Reserve Now & Pay Later

Free cancellation *(For some tickets)

24/7 customer support

Lowest price guarantee
Klook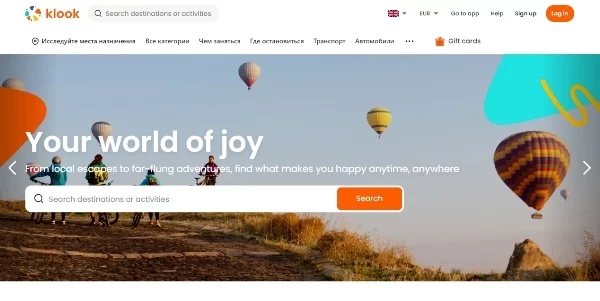 3.3 rating and more than 4446 reviews on Trustpilot

Free cancellation before 24 hours

24/7 customer service

Guaranteed best prices and offers
Key Features
There are more than 3000 species of exotic flora and fauna on over 6000 square feet.

An artificial tree that is the tallest and largest in the world.

The temperature inside is always maintained between 24 and 27 degrees Celsius, with a humidity level of around 75%.

Immerse yourself in the first-of-its-kind bio dome and experience the wonders of an indoor tropical rainforest, while gaining an appreciation of its importance in sustaining our world.

Get to know the four levels of the tropical rainforest – the forest floor, flooded rainforest, canopy, and midstory – and all the distinct elements of an ecosystem.
Overview
Green Planet is a four-story complex built in 2016 located in one of the most popular lifestyle districts, City Walk. It was built to acquaint the UAE's residents and visitors to the country with the wildlife of the tropics. The center regularly conducts excursions and lectures on topics related to the ecosystem, individual species of animals, and the preservation of their natural habitat.
Unlike zoos in the USA and Europe, the movement of animals in Green Planet Dubai is practically unlimited. Thanks to this, you can see how they interact with each other. There are no barriers between the guests of the park and its inhabitants.
This tree which stands in the center of the Green Planet is a copy of the Kapok tree, which is distinguished by its extensive but shallow, buttressed root system that forms a broad arc around the trunk. Among the biggest trees on Earth, kapoks may grow up to 4 meters a year, reach heights of more than 70 meters, and have a trunk diameter more than 3 meters.
Animals in Green Planet Dubai
The Green Planet is divided into 4 levels:
The canopy – the crown of a tree where sloths, bats, toucans, and other birds live, building dwellings at a height of 20+ meters;

The midstory – the central part of the tree with monkeys and snakes;

Forest floor – the lower level with a marsupial flying squirrel, Amazonian parrots, ants, and spiders;

Floored rainforest – an aquarium with piranhas, amphibians, stingrays, archer fish, and alligators.
The lower level of Green Planet is inhabited by fish, and amphibians (turtles, lizards, snakes, spiders, frogs), and above you will see monkeys, sloths, parrots, toucans, and other creatures.
They are connected by a huge artificial tree, around which the tropical world of the park revolves.
Notice!  Although the museum's philosophy includes freedom for animals, dangerous inhabitants, such as poisonous spiders, and frogs, are kept in closed enclosures. This is done for the safety of both visitors and other inhabitants of the park.
Things To Do in Green Planet Dubai
Snorkeling with Cichlids
Snorkeling with Cichlids in The Green Planet Dubai is an amazing and unique experience that is sure to make lasting memories! Whether you're a novice or an experienced diver, you'll be amazed by the vibrant colors of the fish and the 360-degree views.
You'll get up close and personal with these rarely-seen fish! And if you dare, you can even touch them!  All guests will be equipped with a wet suit and briefed by an expert biologist prior to their entry into the expansive River Tank for a special feeding session.
It costs around 95$ and includes General Admission To The Green Planet.

The minimum age is 8 y.o

Hold on Sundays, Thursday, Tuesday, and Saturday at 12 p.m. – only 1 session with a maximum of 4 people.
Creatures of the Night
Explore the mysterious nighttime activities of The Green Planet's nocturnal rainforest animals when you visit! Included in your general admission ticket, guests will get a unique walkthrough experience underground, with full control over the day and night cycles.
The highlight of this special journey is the Slow Loris family: Lonely, Hope, and their baby.
These nocturnal primates have reflective eyes and ears that let them navigate their way in the dark – so make sure to look out for them! 
Encounter Packages
You can choose from one of the packages which include 20 minutes of interaction with sloths, birds, anteaters, armadillos, porcupines, or reptiles.
Include General Admission Tickets as well.
The ticket price is around $82 per person.
Dining Experience at The Green Planet Cafe
Take your family on a unique and magical dining experience at The Green Planet Cafe. With an exquisitely refurbished rainforest-themed terrace and an all-new kids' play area, this cafe is the perfect spot for a fun and entertaining breakfast, lunch, or dinner.
Plus, they are open every day from 10:00 am to 6:30 pm. At The Green Planet Cafe, you can enjoy delicious meals made with fresh ingredients sourced from local farmers' markets. Their menu features sandwiches, wraps, salads, smoothies, and more. They also have vegan and gluten-free options so everyone can find something to enjoy.
The staff at The Green Planet Cafe are always friendly and welcoming. They strive to make sure everyone has a great time while providing excellent customer service.
Tropical thunderstorm
Get ready for the tropics in Dubai – visitors can experience a daily thunderstorm simply by purchasing a general admission pass Twice each day, at 1:00 pm and 5:00 pm, the rain will last for about five minutes.
You'll hear rumbling thunder, see electric flashes of light, and feel the breeze of the wind – all giving you an immersive experience of what it's like to witness a tropical thunderstorm.
Looking around, don't worry if you don't want to get wet—there are plenty of places where you can enjoy watching without getting caught in the rain!
So come take part in this incredible indoor tropical rainforest experience – you and The Green Planet animal family alike will love it!
Zookeeper for the day
With a dedicated team of zookeepers and biologists, you'll be able to get a behind-the-scenes look at how animals are being cared for, as well as learn about responsible wildlife management practices.
The package includes not only presentations by experts about each species, but when booking an exclusive tour you can help prepare animal terrariums with the biologists, assist the maintenance team in prepping animal diets, or even witness firsthand how endangered species on the planet are being nurtured.
Costs around $112.

Every day from 3 to 6 p.m. with a maximum of 6 people in a group.

Recommended for 8 y.o and above
TGP Heroes
Among the most loved animals in The Green Planet are The Flying Foxes,  Lemon – The Sloth,  Kendrik – The Lemur, Goldie – The Blue and Gold Macaw, Fluffy – The Bearcat,  Chicken – The Umbrella Cockatoo, Anacondas,  Thatcher – The Anteater.
Nature Park
Nature Park is a unique new addition to the Green Planet Dubai, which was unveiled in 2023. It features expansive shaded outdoor space and features enhanced entertainment, education, and dining facilities.
What you can find there:
Gardens: Pollinators Garden, Palm Garden, Orchid Garden, Fruit Garden, Vegetable Garden, and more to learn about agriculture.
Treehouse Adventure Trail. Take note that you should wear closed shoes only to enter this area.
Soft play area for kids.

 

You'd better take socks for this area.
Giant Animatronics. The park also features larger-than-life insect animatronics that are sure to delight children and adults alike. Visitors can interact with these animatronics and learn about the fascinating world of insects.
Nature Park Cafe.
Timings
Every day from 10:00 am – 6:00 pm.
Tips
Tickets cost is higher at the gate, so better to buy them online in advance.

Choose weekdays to avoid crowds.

Come 15 minutes before your time if you have booked Encounter Package.

Plan 1-2 hours maximum for this activity.
Rules in The Green Planet Dubai
You should take a selfie without a flash.

Touching, teasing, and feeding animals is prohibited,

Smoking is prohibited.

Please wear respectful clothes and obey the dress code.

You are not allowed to bring your own food and beverages inside The Green Planet.
Take note: The Green Planet Dubai is wheelchair accessible.
Location

The address is City Walk – Al Wasl – Dubai
How To Reach Green Planet Dubai
If you plan to travel by private car, enter the following GPS coordinates: 25°12'23.3″N 55°15'37.7″E. You can also get there by:
by bus – numbers 7, 28, and 81 are suitable. You need to get off at the Dubai Petroleum Corporation 1 stop;
by metro – get off at the station "Burj Khalifa / Dubai Mall" and the Green Planet will be 1.8 km far from it. You can go on foot or take a taxi.
by taxi – we recommend ordering a car from RTA or Careem.
Notice! With a minimum purchase of AED 100 at The Green Planet, you are entitled to 4 hours of free parking at the underground City Walk mall parking garage. The fee for each additional hour is AED 20, and you will need to validate your token before exiting.
F.A.Q.
How much is the Green Planet Dubai entry fee?
Regular ticket cost is around $38.12 per adult and per child $32.67 (2-11 y.o). Babys under 2 are free of charge.
How much time is required for Green Planet Dubai?
We recommend planning at least an hour and a half or two hours for visiting, but you can see everything in 30 minutes if you do not have enough time.
What animals are in the Green Planet?
The Green Planet is home to a variety of animal species, such as:
* Madagascar cockroaches
* Snakes
* Lemurs
* Sloths
* The bats
* Battleship
* Parrots
* Monkeys
* Turtles
* Exotic birds
* Spiders
* Rabbits
and others.
Why must you visit Green Planet Dubai?
Visiting The Green Planet Dubai is a great way to experience the beauty of nature up close. Green Planet Dubai offers a variety of activities for visitors of all ages, making it a perfect destination for families or groups of friends. Visitors can also take advantage of special events throughout the year such as educational talks and nighttime shows that create an unforgettable experience.
What is the best time to visit The Green Planet Dubai?
It is an indoor zoo with a controlled temperature so you can visit it throughout the year. As for the day of the week, we recommend visiting it on weekdays to avoid crowds.
Is outside food allowed inside The Green Planet Dubai?
No, but there are onsite cafes where you can purchase snacks and drinks.
What are the operating hours of The Green Planet Dubai?
The Green Planet Dubai is open daily from 10 am to 6 pm.
Is it worth going to The Green Planet Dubai?
Sure, especially if you are traveling with kids! It is a one-of-a-kind eco-tourism destination that offers visitors a unique experience to explore the diversity of flora and fauna in a vibrant and lush rainforest setting. With its winding pathways and friendly inhabitants, this is an unforgettable experience for all ages. From catching glimpses of rare birds at the aviary to getting up close to butterflies or feeding iguanas - there is something for everyone at The Green Planet.
Can I touch the animals inside The Green Planet Dubai?
Guests are requested not to touch, handle, or feed plants and animals in this unique immersive environment for their safety and health. You can interact with a variety of species such as snakes, millipedes, and hissing roaches with friendly staff who is there to help and provide guidance if you'd like to get up close and personal with these intriguing creatures.
What is inside The Green Planet Dubai?
The Green Planet Dubai is home to a wide variety of flora and fauna, including tropical birds, reptiles, and other animals. It is a tropical forest in Dubai. It also features an interactive ecosystem with three distinct zones: the Waterway, the Rainforest, and the Bio Dome. Inside the indoor rainforest, there are interactive activities for visitors to learn about plant and animal life cycles in this unique habitat.
Why is it called The Green Planet?
The Green Planet Dubai gets its name from the abundance of lush green vegetation and wildlife that are found within the park. The goal of the eco-park is to create an oasis of green in a city filled with skyscrapers and modern buildings. The park features more than 3,000 different species of plants, animals, and birds making it a great place to explore nature's wonders up close and personal. Visitors come from all over the world to take part in interactive experiences like feeding kangaroos or watching exotic bird shows. It truly is an incredible experience!
Is the Green Planet accessible to wheelchair users?
Booking Policy
For most tickets rescheduling is not possible.
Some agencies offer and ability to cancel up to 24 hours in advance for a full refund and some tickets are non-refundable.
Reviews
People who have experienced Green Planet notice:
"Friendly staff willing to help and tell about animals and plants"

"A lot of different animals with no cages in close proximity"

"Full immersion in the jungle"

"Very cozy and interesting place for people of all ages, especially for kids"

"You can wait out the heat of the day here"

"Well maintained clean space"

"There is a cafe to grab something and a shop where you can buy souvenirs"
Photos
Videos
For a truly unique and immersive experience for the entire family, look no further than The Green Planet in Dubai. With a 4-story bio dome that lets in natural sunlight and its specialized raining system to replicate the experience of a tropical thunderstorm, as well as the chance to explore the nocturnal activities of the rainforest animals – you should visit this engineering and architectural wonder.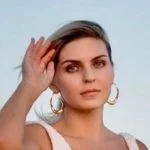 I am Anastasia, the author of this blog and a passionate and experienced traveler who resides in the UAE.
I have visited every Emirate, every popular sight, and every hidden gem.
I m here to help you make your trip to the UAE unforgettable.